William Belo Becomes Billionaire Through Crocodile Farming And Home Improvement
William Belo began building his fortune with the Wilcon Depot, which is the equivalent of the Home Depot in the Philippines. He expanded it by purchasing a farm that raised crocodiles. He is currently a billionaire and makes at least $500,000 per year solely from the sale of crocodile skins.
When William Belo was a child, he used to fantasize about running his own company and having his very own home. Forty years later, his company, Wilcon Depot is dominating the home improvement and construction supplies industry in the Philippines with 57 stores and plans to expand to 100. In 1977, when he was just 19 years old, Belo started his company with $1,945. Belo is now a very wealthy man thanks to Wilcon, but it was his side hustle that brought him the attention of luxury brands like LVMH. Belo, after starting basically the Home Depot of the Philippines, decided to get into crocodile farming.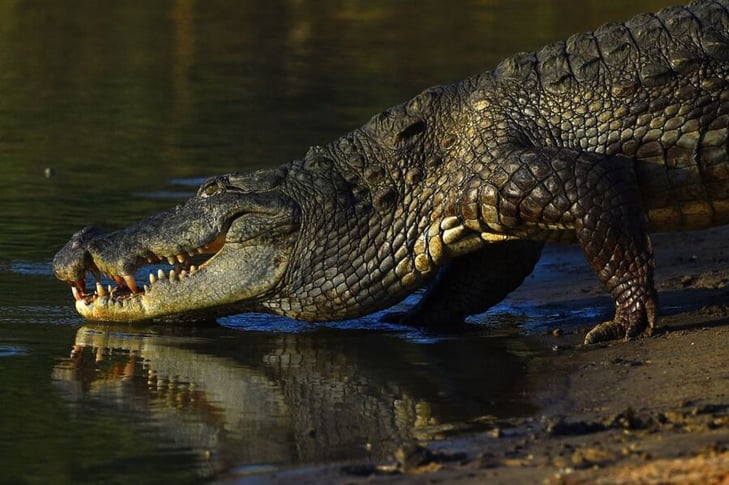 ISHARA S. KODIKARA/AFP, made available here courtesy of Getty Images
Crocodiles are his main source of income these days, and he currently owns 23,000 of them. In addition to this, he has found more productive uses for his crocodiles than simply letting them devour the chickens. Their skins are sold to luxury brands including LVMH and their meat is in a number of food products, including Hungarian sausages and sisig, a popular Filipino dish. In homage to the film Crocodile Dundee, which was released in 1986, he gives his line of crocodile-themed food products the brand name Dundee.
One of Belo's crocodile farms covers 24.7 acres and is used for breeding, while the other occupies an area that is seven times larger. He currently owns approximately 800,000 chickens and 5,000 hogs, and he makes between $200 and $250 per crocodile skin sale. He sells these skins annually. At the very least, that amounts to $500,000 per year. The recent oversupply of crocodile skin has resulted in a decrease in demand for luxury goods made with the reptile's skin, which has led to a decrease in the price of the skin. Consumers in China account for fifty percent of the total demand for luxury handbags around the world. In recent months, there has been a decline in the demand for these bags.
The University of Santo Tomas in Manila was where Belo completed his studies in engineering. Evenings were spent at a construction supply company, of which his father was a co-owner, where the individual in question worked. In 1977, he opened his first shop, which was a very small space. Wilcon Depot is the most successful retail establishment in the Philippines' home improvement industry at the present time. Although Belo passed the leadership of the company to his daughter Lorraine in 2016, he continues to spend five days a week at the office in his role as chairman emeritus, presiding over the operations of the company. This provides him with additional time to both unwind and advance his crocodile farming enterprise.