Who Is Elon's Brother Kimbal Musk And How How Many Shares Of Tesla Does He Own?
We got to thinking about Elon Musk's family, particularly his younger brother, Kimbal. Kimbal Musk, 48, is a member of the Tesla and SpaceX boards of directors.
There are more fascinating and extremely wealthy Musk family members than Elon. Kimbal Musk, Elon's younger brother, is 48 years old and serves on the boards of Tesla and SpaceX. Since Tesla went public, Kimbal has reportedly sold $100 million worth of stock, according to SEC records. He is his older brother's company's fifth-largest individual stockholder. As of this writing he owns 570,000 shares of Tesla, worth $461 million at the stock price of $809 per share. Being Elon's brother is therefore a great thing! Kimbal Musk, though, who?
Kimbal works as a chef, restaurateur, and businessman. He is the proprietor of The Kitchen Restaurant Group, a chain of neighborhood eateries with locations in Chicago, Cleveland, Colorado, Indianapolis, and Memphis. He's also the co-founder and chairman of Big Green, a non-profit that has built hundreds of Learning Gardens, which are outdoor classrooms in schoolyards across the U.S. Kimbal is also the co-founder and Chairman of the Brooklyn-based urban farming company Square Roots, which grows food in hydroponic, indoor, climate-controlled shipping containers. It's obvious that the Musk family is ambitious.
With his mother Maye, his older brother Elon Musk, and his younger sister Tosca, Kimbal was raised in South Africa. Kimbal traveled to Kingston, Ontario, Canada after completing high school in Pretoria, South Africa, where Elon was then residing. He worked at Scotiabank while attending Queen's University. In 1995, he received his college diploma. He started the residential painting company College Pro Painters the same year he graduated. Also in 1995, he and Elon founded Zip2, an online city guide that provided content for the then brand new online versions of the Chicago Tribune and "New York Times. For $370 million, the Musk brothers sold Zip2 to Compaq in 1999.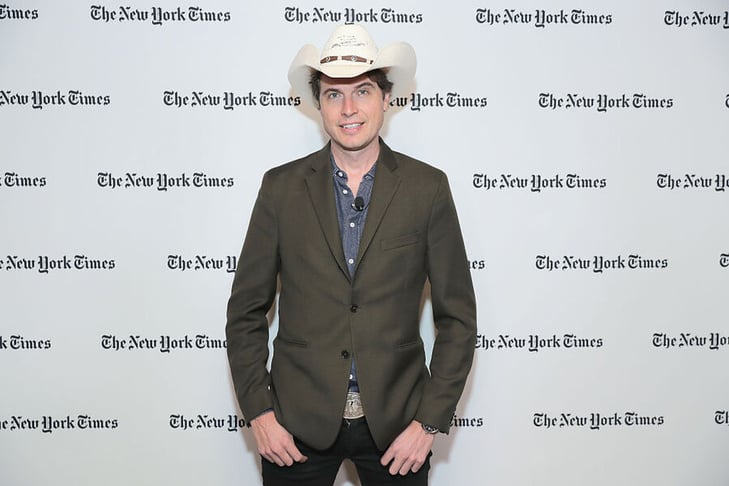 Getty Images/Neilson Barnard
Kimbal made investments in a variety of software and technology firms following the sale of Zip2. He was an early investor in Elon's company X.com, which merged with PayPal, and was then acquired by eBay for $1.5 billion in October 2002.
Kimball established Big Green in 2011, a nonprofit organization that connects kids to real food by establishing Learning Gardens outside of classrooms in schools all throughout the United States. Through activities that supplement the school's math, science, and English curricula, Learning Gardens teaches children about food, good eating, the environment, and lifestyle choices. Each of The Kitchen restaurants also contributes a portion of their revenues to the creation of Learning Gardens in the local areas. The foundation alone constructed 26 gardens in Colorado, 16 in Chicago, and 12 more in localities across the country in 2012. At Camino Nuevo Charter Academy in Los Angeles, The Kitchen Community established its 200th learning garden on February 2, 2015. There were 260 learning gardens in the United States as of the end of 2015.
From 2013 through 2019, Kimbal Musk served on the Chipotle board of directors.
Kimbal faced criticism in 2020 when some restaurants were forced to close due to the coronavirus pandemic. His Next Door brand concept eateries, which serves healthy fare such as salads, quinoa, tahini, and kale chips, abruptly changed an emergency fund called the Family Fund that employees paid into through automatic payroll deductions, not allowing out of work staff to access funds. The plan was for Kimbal's staff to have access to the fund in an emergency. Kimbal informed his staff on March 16 that the eateries will be closing down for a temporary period of two weeks. Hourly workers would not be paid at all, and managers would have to take salary cutbacks, although they were informed they could earn paid time off for sick days. They never received those cash, and only days before terminating over 100 staff, Kimbal modified the Family Fund's organizational structure. Employees at the time were promised a $400 award through email within 48 hours. There was just one issue. The Family Fund had been reorganized to just be for current employees, and they were no longer workers. The average hourly wage for many of the employees was $2.13. They received no severance pay. Four of the restaurant's 11 outlets were subsequently permanently closed by Musk. Many workers have not received payment for their accumulated sick days.