Who Is Bernard Arnault And How Did He Come To Control The World's Third-Largest Fortune ($150 billion)?
When you think of the richest people in the world, most people quickly name Bill Gates, Jeff Bezos, Elon Musk and Mark Zuckerberg. Even if Bernard Arnault is worth $150 BILLION, I guarantee most people would overlook him.
Bernard's net worth has climbed by $33 billion from January 1, 2021. That's the largest year-to-date net worth gain out of any person in the world.
Consequently, who is Bernard Arnault and how did he come to own the third-largest fortune in the world?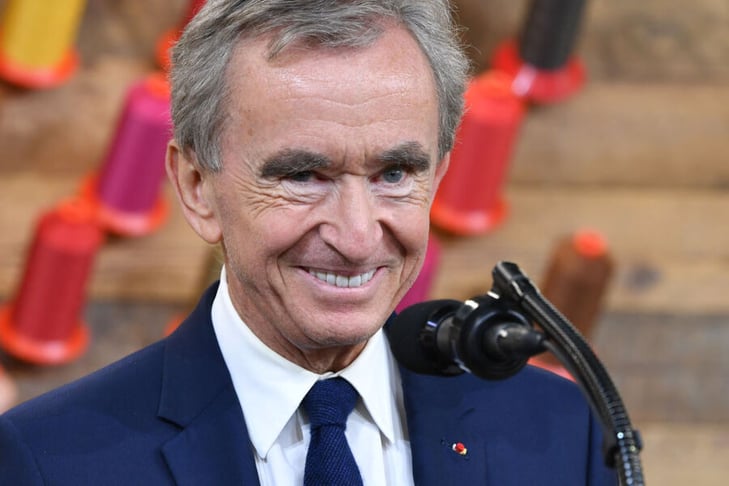 In 1949, Bernard Arnault was born. He was raised in the town of Roubaix in northern France. His family ran a prosperous construction company.
In 1978, Arnault became president of the family business. He quickly started shifting the focus of the family firm from construction to real estate.
LVMH expanded significantly under Arnault's leadership. Despite the fact that the conglomerate controls a huge number of brands, Arnault has persisted in advocating a decentralized strategy that enables the brands be perceived as autonomous companies and businesses with their own histories and tales. In addition to these names, LVMH also bought Céline, Berluti, Kenzo, Guerlain, Loewe, Marc Jacobs, Sephora, Thomas Pink, Emilio Pucci, and Fendi between 1988 and 2001.
Through his holding company Europatweb he invested in several internet companies, including Boo.com, Libertysurg, and Zebank. He made a 1999 investment in Netflix through his investment company, Groupe Arnault. According to reports, Arnault owns 10.69 percent of Carrefour, the biggest grocery chain in France. The second-largest food wholesaler in the world is Carrefour.
Arnault has invested up to $100 million in residential properties in Los Angeles's Beverly Hills, Trousdale Estates, and Hollywood Hills neighborhoods, in addition to his primary estate in Paris and vacation home in Saint-Tropez.
Arnault, sometimes known as "the wolf in the cashmere coat," has transformed LVMH into the largest luxury products business in the world.