When The Titanic Sank, 20-Year-Old Vincent Astor Became One Of The Richest Men In The World
One of the richest men in the world, John Jacob Astor, died when the Titanic sank. Vincent Astor, the son of John Jacob Astor, went from being a Harvard undergraduate to becoming the richest man in the world as a result of that tragedy.
When John Jacob Astor IV perished on the Titanic in 1912, he was the richest man alive. He was John Jacob Astor I's great-grandson, and he made his first million by selling furs from Canada to affluent women in New York City. Then Astor I used his cash to purchase a considerable amount of real estate throughout New York, particularly in the area now known as Manhattan.
"He adored Vincent and Vincent adored him back. The majority of Jack's time away from Ava was spent with their son. The steam yacht he had inherited from his fun-loving father was where he was happiest while sailing with Vincent."
Inheriting a Massive Fortune
Everything in Vincent Astor's life changed when the Titanic sank. Overnight he went from an obscure undergraduate at Harvard to being one of the richest humans on the planet.
John Jacob Astor was worth $85 million in 1912 at the time of his death. That is almost equivalent to $2.3 billion now.
The Bradley Martin Ball is attended by John Jacob Astor IV.
Perhaps overwhelmed with the responsibility, Vincent sold the St. Regis to Benjamin Duke but regained control of it in 1935 after Duke went into bankruptcy. The property was soon transformed into his proudest achievement once he set out to remodel it.
Building His Own Empire
Vincent had a family background in real estate. He had a number of opulent residences, including a 23-room penthouse at 120 East End Avenue and a Manhattan townhouse on East 80th Street that was so enormous it stretched the entire length of the property all the way to 79th Street. Both of these residences were constructed in 1927. Even the garage was underground.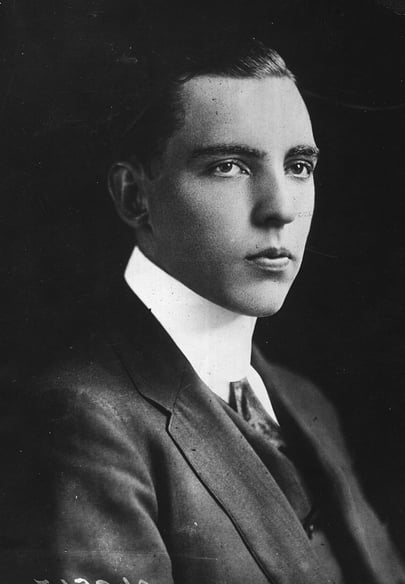 Philanthropy
Vincent Astor had a keen sense of social responsibility; after his father passed away and he was forced to leave Harvard, he became resolved to transform his family's reputation as miserly slumlords into one of charitable giving. Over time, he sold off the Astor family's stakes in slum housing and invested the proceeds on a sizable Bronx housing development with a large playground for kids. He converted a magnificent piece of land in Harlem into yet another playground. Additionally, Vincent supported the American Red Cross, established youth programs at New York Hospital, and expanded the number of parks and juvenile facilities around the city. His mother had mistreated him, and as a result, he grew up to be extremely sensitive to children's needs. He also wanted to make things right because he didn't enjoy how his family's real estate assets had devolved into slums.
Other Endeavors
In his free time, Vincent preferred to spend time sailing on his yacht, a new Nourmahal named after the boat he and his father had spent so many happy times together on. His 264-foot boat has a 42-person crew, dining for 18, and eleven rooms. With a sailing range of 20,000 miles, his vessel allowed him to spend months at a time around the world. He was well-known for returning from visits to the Galapagos Island with tortoises and other exotic species and gifting them to the Bronx Zoo. During World War II, he ultimately decided to donate his cherished yacht to the American Navy.
But the founding of the Vincent Astor Foundation in 1948 was arguably Vincent Astor's greatest achievement. The motto of his foundation was "the alleviation of human misery," which was how Vincent lived his life – undoing the unjust things he saw and creating opportunities for those less fortunate.
Death
On February 3, 1959, Vincent Astor passed away from a heart attack. He was 67. He had experienced heart attacks before. Eerily, he had his first heart attack while entering a theatre to see a screening of a film called "A Night to Remember." The movie was about the Titanic disaster.
Vincent managed to increase his fortune to approximately $200 million. That is equivalent to about $2 billion in today's money.
He left Brooke Astor $67 million, or $620 million in today's dollars. He left a sizable chunk of his estate to charity as well. In the end, a huge sum of money was donated to charity through this family between the amount handed away after Vincent's passing in 1959 and during Brooke's lifetime. Brooke lavished money to many charities – dance troupes, the New York Public Library, the Bronx Zoo, neighborhood literacy programs, the restoration of midtown Manhattan's Bryant Park, the installation of the Astor Court at the Metropolitan Museum of Art, and the Bedford-Stuyvesant Corporation. After over three decades of great giving, Brooke's share of the Astor fortune was depleted in 1997.