When The Dotcom Bubble Burst, 98% Of Masayoshi Son's Fortune Evaporated In The Second Largest Loss Of Wealth In Human History
In the year 2000, as the dotcom bubble swelled, Masayoshi Son's net worth peaked at $76 billion. Then the bubble burst, causing the greatest ever loss in personal wealth.
The founder and CEO of the Japanese telecommunications firm SoftBank is Masayoshi Son. Masayoshi Son's net worth reached its peak in 2000 as the dotcom bubble grew, reaching $78 billion. The bubble later popped. The word "exploded" might be more appropriate. Masayoshi Son suffered the single-largest loss of personal net worth in human history as the value of Softbank's stock fell. This is that tale,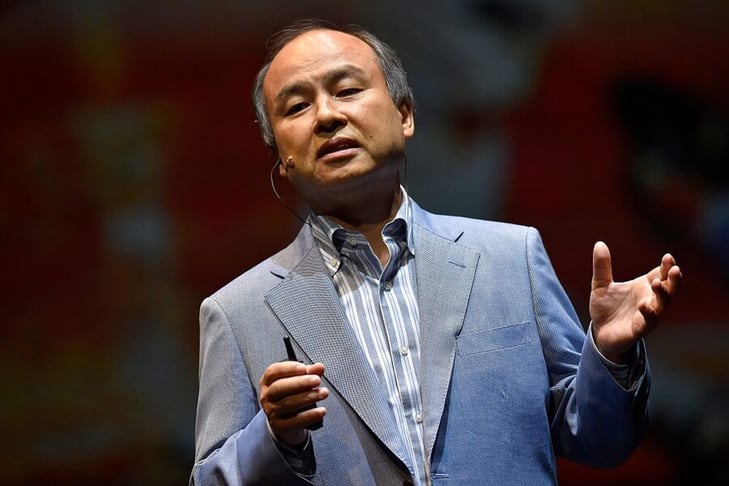 Images by Koki Nagahama/Getty
Masayoshi Son spent the following ten years building SoftBank into a fully fledged media and telecoms company because he was constantly seeking larger and better things. By the middle of the 1990s, SoftBank was the leading satellite television provider in Japan and ran a stock trading company. Additionally, he persuaded Yahoo to let him separately create Yahoo! Japan, which would go on to become the country of Japan's top search engine.
Overnight Billionaire
Masayoshi Son instantly became a billionaire after he floated SoftBank in 1995. Over the next five years, he used SoftBank's newly acquired war chest to expand his empire at a very rapid pace just as the Dotcom bubble was heating. One of the biggest internet technology businesses in the world by 1999 was SoftBank. Masayoshi Son invested heavily in a number of high-flying businesses through SoftBank, including E*Trade, Alibaba, and Japan's Nippon Credit Bank.
Peak Net Worth
The Bubble Bursts
Sadly, the NASDAQ composite had fallen to 3,300 by May 2000.
The NASDAQ fell to 1,500 on September 28, 2001 (as the country was still in shock from 9/11).
Decimated Empire
With so much exposure to the internet industry, a corporation like SoftBank did not perform well during these trying times. Masayoshi Son had supported numerous investments over the past five years, but they were all completely destroyed. As just one example, Softbank's $400 million investment in E*Trade was reduced to just $22 million. The market value of Softbank fell by a staggering 98 percent, from $180 billion to $2.5 billion.
Ok he was still a billionaire, and maybe we shouldn't feel too bad for him. However, to quote the legendary Chris Rock:
"If Bill Gates woke up tomorrow with Oprah's money, he'd jump out a fuckin' window and slit his throat on the way down saying, "I can't even put gas in my plane!" So maybe we feel a little sorry for the guy.
And we have some good news if you do feel bad for Masayoshi Son. With time, Softbank slowly started to recover and rebuild. One of Japan's biggest internet corporations nowadays is Softbank. Masayoshi Son has a $15 billion net worth as of this writing.
Masayoshi Son lives in a $50 million three story mansion in Tokyo that features a private, programmable golf-range that can mimic temperature and weather conditions of every top golf course in the world. Bill Gates apparently left him stunned when he arrived at his home. Masayoshi Son spent a hefty $117 million in 2012 to buy a property in Woodside, California, close to Silicon Valley. The Softbank Hawks are a professional baseball franchise in Japan that he also owns. Even though he may no longer possess $78 billion, he appears to be holding on.