The news shocked everyone. not just nationally, but also locally in the Oklahoma City area. The 56-year-old had previously worked as a successful corporate executive. In 2008, McClendon was the highest paid CEO of all the S&P 500 companies, with a compensation package totaling $112 million. Aubrey's net worth was just around $1 billion during the height of his success. With 100,000 acres under his ownership, he was one of the country's largest landowners. He even held a 20% stake in the Oklahoma City Thunder of the NBA.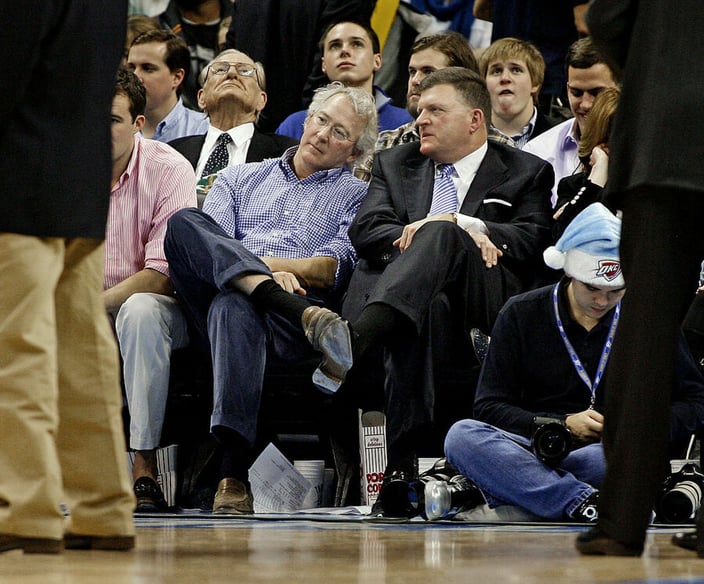 People who knew McClendon said he was a happy, optimistic, and outgoing person. However, his life ultimately ended in tragedy.
Early Life
In Oklahoma, McClendon was raised. He served as co-valedictorian and president of his high school senior class. He met Kathleen Upton Byrns while he was a student at Duke. He earned a B.A. in history and a minor in accounting before graduating. He started out working as an accountant following graduation. Later, he came across a Wall Street Journal article about two men who had sold their stake in an energy company for $100 million. He got a job at his uncle Aubrey Kerr's company Jaytex Oil and Gas. In 1982, he quit that employment to start his own business.
Chesapeake Energy
McClendon invested $50,000 in the establishment of Chesapeake Energy with his buddy Tom Ward. He was 29. Larger oil and gas firms had abandoned land, which they leased. They chose the name for their company because if the company failed, they could distance themselves from it more than if it was named McClendon Ward.
McClendon was one of the pioneers of the increasingly contentious fracking technique, which releases buried natural gas reservoirs from solid rock layers. Chesapeake drilled sideways into the formations, blew them apart with explosives, and then pumped in water and sand to keep the cracks open so that the gas could be mined. Currently, fracking is held responsible for air pollution, earthquakes, and water contamination. It is also credited with lessening American reliance on foreign energy.
Chesapeake Energy went public in 1993. The company's market capitalization at the time was $25 million.
Over the following few years, Chesapeake prospered. In 1997 they hit a roadblock when one of Chesapeake's key oil fields didn't produce as much as expected. In 1998, McClendon tried to sell the business but found no takers. That turned out nicely because natural gas prices rose in the early 2000s.
America's Most Reckless Billionaire
By 2008, a decade after Chesapeake's low point, McClendon was the highest-paid CEO of all the S&P 500 companies with a $112 million compensation package. He was informed the same year that his shares didn't have enough value to qualify for a margin loan. He was compelled to sell the majority of his 31.5 million shares—or 94 percent—of Chesapeake. The business awarded McClendon a $75 million incentive and a five-year retention contract in 2009.
Because of Chesapeake, American dependence on foreign oil was lessened, which resulted in a decrease in oil prices. In order to expand the business, McClendon had also incurred significant debt. To cover the cost of drilling, he had more over $1 billion in personal debts. He got into difficulty as a result of his conflict of interest in taking out loans from lenders who did business with Chesapeake. He lost his job in 2012. After being let go, McClendon was still free to invest in Chesapeake's wells.
Chesapeake filed a lawsuit against McClendon in February 2015, accusing him of stealing business information on accessible land after being let go.
Downfall
Aubrey McClendon denied all charges and said that he worked to create jobs and help Oklahoma's economy for 35 years while providing energy for the entire country. He issued the following statement:
"The complaint that has been filed against me today is false and unprecedented; I have been singled out as the only individual in the oil and gas business to have been accused of this offense in regard to joint bidding on leasehold in more than 110 years since the Sherman Act became law."
At the time, the assistant attorney general said, among other things:
The following day, Aubrey McClendon accelerated his Chevy Tahoe to 88 mph before crashing into a concrete embankment.
Apparently, a police report states: