Top Two William Morris Endeavor Talent Agents Could Mint $450 Million Fortunes From Upcoming IPO
Endeavor, a talent agency, is taking steps for an initial public offering that would value the company at $10 billion. CEO Ari Emanuel and executive chairman Patrick Whitesell would be extremely wealthy if it were to happen. Although a specific date has not yet been determined, the listing is anticipated to occur within the next few months.
Of Endeavor's 429.7 million shares, 37.6 million will be under the joint ownership of Emanuel and Whitesell. The other controlling shareholder is the investment company Silver Lake. In the 26-year-old business, Emanuel, Whitesell, and Silver Lake own 89 percent of the voting power.
Ari Emanuel and Patrick Whitesell's combined net worth would be close to $900 million if Endeavor's share price reaches that $24 level. They would be significantly wealthier than most of the athletes and actors who are their clientele with just that. They'll be the all-time wealthiest talent agents.
To acquire complete control of the UFC, Endeavor raised $835.7 million in a separate agreement. Additionally, $950 million has been set aside as working capital for the sports league. In a $4 billion deal with the Fertitta brothers, Endeavor bought the bulk of the UFC's shares in 2016.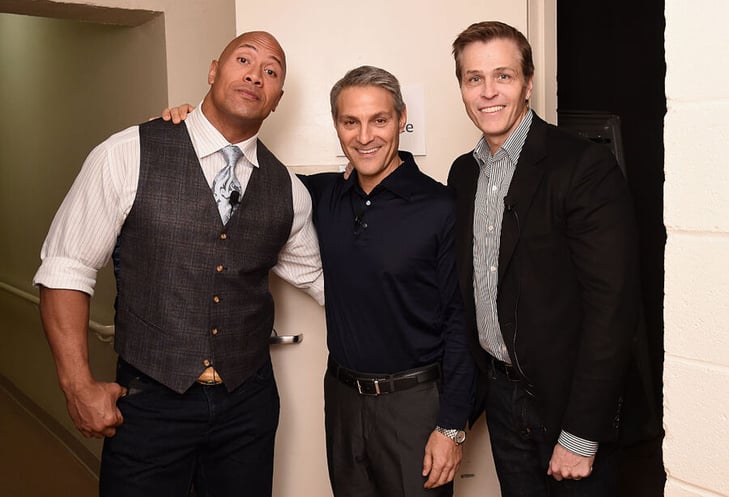 (L-R) Dwayne "The Rock" Johnson, Ari Emanuel and Patrick Whitesell Ilya S. Savenok/Getty Images provided the image.
IPO plans have been made by Endeavor before. The company backed out of a 2019 IPO at the last minute after it received a cold reception from investors.
The parent firm of WME (William Morris) and IMG is Endeavor. If the shares launch at $24 a share and the whole buyout of the UFC goes through, the IPO filing discloses the company has $5.92 billion in debt. The business has a little less than $2 billion in cash on hand.
The IPO filing also revealed that Endeavor purchased Reigning Champs, a college athlete preparatory business for $200 million, and Flight Scope – a production, data, and tracking firm in the golf and tennis event industry – for $35 million. Elon Musk was also added to the Endeavor board of directors.
Before working as a talent agent at ICM, CEO Ari Emanuel began his professional career in the CAA mailroom.
After working with CAA and ICM during his career, Tom Strickler and Emanuel co-founded Endeavor. A few years later, Patrick Whitesell came from CAA. In a deal pushed by Emanuel, Endeavor and William Morris Agency merged in 2009.