TikTok CEO Zhang Yiming Resigns With A $44 Billion Fortune So He Can "Read More Books And Daydream"
What do you do with $44 billion after earning it? Retire to read books and daydream of course!
Those TikTok videos have been a fun way to get us moving, cooking, thinking, dancing and laughing. Those who are smiling and dancing the most, who is that? Zhang Yiming, founder of ByteDance. TikTok's parent business is ByteDance.
Back then, TikTok was the most valuable start-up in the world, and it has since expanded exponentially.
Interestingly, Zhang just announced this week that he's stepping down as CEO of ByteDance to have more time to read books and daydream. Yiming is undoubtedly #LifeGoals!
At the end of the year, Yiming will stand down to concentrate on long-term planning. Liang Rubo, ByteDance's co-founder and head of human resources will become the new CEO.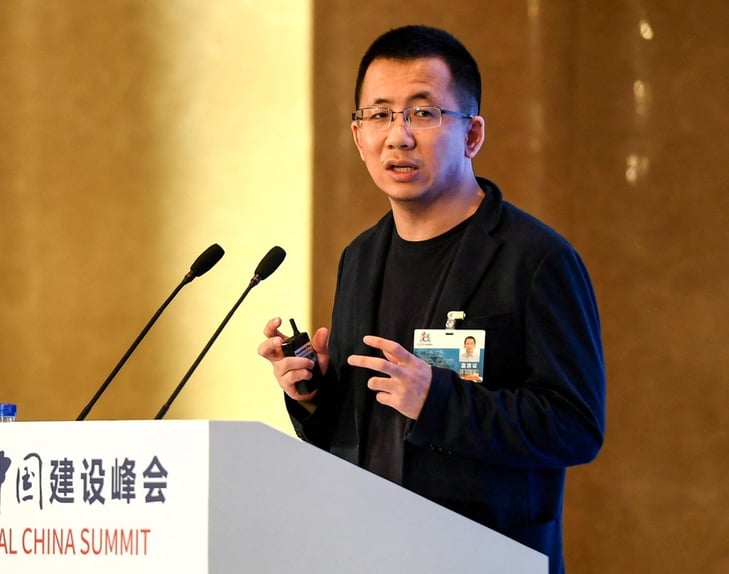 via Getty Images, STR/AFP
Yiming has faced a lot of pressure over the last year not just from within China, where the censorship laws are draconian, but from governments across the globe. Not too long ago, the prior owner of the White House threatened to terminate the service completely. Invoking national security, TikTok was outlawed in India last year. Officials in China are rigorously scrutinizing the business practices of the largest and most prosperous enterprises. The Chinese government fined Alibaba $2.8 billion for what they claimed to be monopolistic practices.