Neither Rachel Uchitel's love life nor her life in general have been simple. She has only been referred to as "Tiger Woods' mistress" since 2009, although this was not her first experience with global celebrity. After the 9/11 terrorist events, Rachel first caught the attention of the world. Rachel reported for duty as a television producer for Bloomberg News the morning of the attack. James Andrew "Andy" O'Grady, her fiance, started working at the investment bank Sandler O'Neill & Partners after proposing to her less than a month ago. At Two World Trade Center, he had a desk. The second target was his tower. In fact, Andy and Rachel had two brief phone conversations before his tower was hit. Andy's state on their previous chat had changed from mild stress to intense fear, as he revealed to her:
"Rachel, this place is really a mess. You're not understanding, Just now, I witnessed someone leap from the window."
"My daughter received the money from him, and she is my top priority because she needs it. If Rachel was in real need, and he supported her, things would be different. She's extremely young, and I anticipate that she will wed a wealthy man. She will be OK because she is only beginning her career."
In 2004, Rachel wed a friend from high school. The marriage lasted a year, after which she packed her dogs and belongings and moved to Las Vegas for a totally fresh start.
As soon as she arrived in Vegas, Rachel was given the job of director of VIP operations at Tao nightclub by a friend. She had a flourishing job and a growing Rolodex of the most prominent and affluent people in the world within a year or two. Baseball player Derek Jeter was one of her first famous buddies.
Around 2007 Rachel began moving back and forth between Vegas and New York City to oversee VIP operations for Tao's parent company.
Tiger Woods was introduced to Rachel by Derek in 2008.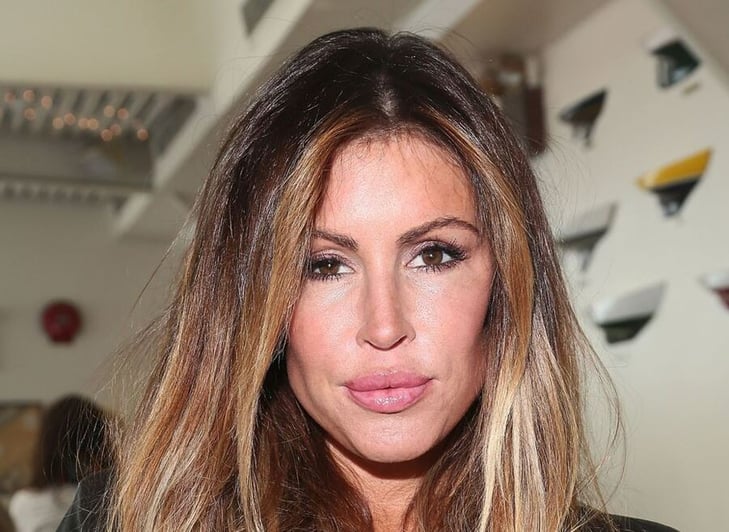 (Image courtesy of Getty Images/Astrid Stawiarz)
The Tiger Affair
According to a recent New York Times profile of Rachel, she knew Tiger as a client for a year before starting a relationship. She was well aware, during that year, that Tiger was having an extramarital affair with Elin Nordegren, his wife of four years at the time.
When Rachel and Tiger started dating, she was flown to his competitions and public appearances all over the world.
We all seem to be aware of the main points of what transpired afterwards. Tiger's many affairs were exposed in the weeks following his early morning car crash outside his Florida mansion on November 27, 2009. Elin allegedly texted Rachel on Tiger's phone to prove his affair before that collision took place. Thanks to Rachel's responses, Elin was able to prove Tiger was cheating and at 2:30 in the morning, she chased him out of the house.
Rachel's life was once again changed forever when their affair made headlines in newspapers all around the world.
The Payoff

To cope with Tiger's attorneys, Rachel quickly hired Gloria Allred.
Rachel's payout has long been the topic of conjecture, but thanks to the aforementioned NYTimes piece, we now know the specifics.
$8 million
It was technically supposed to cost $5 million up front and $1 million each year for the following three.
Allred's firm initially wanted 40% of whatever was paid, but Rachel managed to negotiate them down to 20%. With regard to the $5 million advance payment, a $1 million fee was charged for five days of work.
$2 million
In order to negotiate a potential resolution, Rachel participated in mediation for two full days in April 2011. In accordance with Rachel's account of the events, Allred's company persuaded her to consent to forego the potential $3 million. She finally gave in, but as soon as it was time to sign the documents, Rachel felt something was off. The records state that Tiger's team agreed to pay Allred's company the $600,000 that they would have otherwise been due for the potential $3 million. There appeared to be a clear conflict of interest. Even so, she signed.
As of this writing, the case is still pending.