The Toronto Blue Jays Just Signed George Springer To The Largest Deal In Franchise History
George Springer and the Toronto Blue Jays agreed to a deal larger than any Blue Jay has ever seen. Here are some specifics.
Outfielder George Springer was one of the major catalysts of the Houston Astros World Series run in 2017. In just 29 plate appearances, he finished with 11 hits (eight of which were extra-base hits), seven RBIs, and numerous excellent defensive plays.
The 31-year-old is ready to move on from the Astros, though, and is heading north of the border. Additionally, his new team is paying him well.
Springer agreed to a six-year, $150 million deal with the Toronto Blue Jays. The Blue Jays will gain a new star if Springer passes his physical, and Springer will receive a large payday.
In the history of the Blue Jays franchise, this agreement is the biggest. The previous peak occurred in 2006 with a $126 million deal for Vernon Wells. A single contract has never brought in more than $100 million for a Blue Jay before.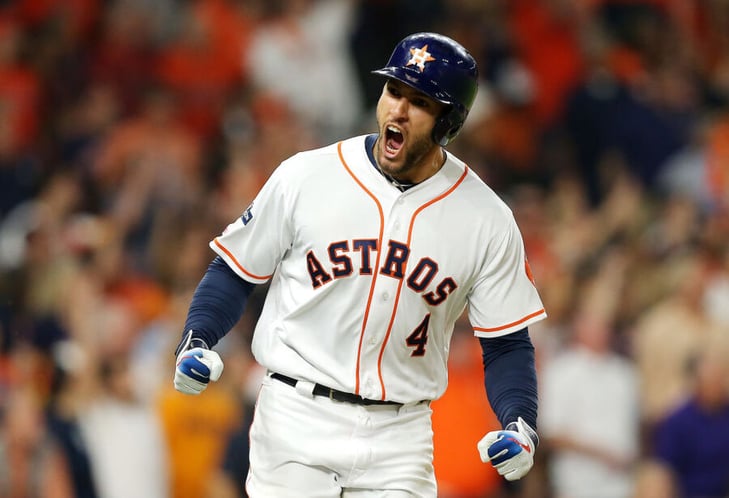 Images by Bob Levey/Getty
For a team that signed one of the top free agents in baseball, that is a relatively minor punishment. Before the 2020 season was cut short, Springer had at least 20 home runs in five of his previous six seasons and had made five All-Star appearances between 2017 and 2019. Since joining the league in 2014, he has ranked among the top five leadoff hitters in terms of home runs, RBIs, hits, and extra-base hits.
In addition, Springer will benefit from a new beginning away from the Astros, who are still reeling from the scandal surrounding the team's sign-stealing. This season, he continued to post strong numbers, but many of his teammates had difficulties. The Astros ended below.500 and would not have made the playoffs if they had been in any other division, despite making it to the American League Championship Series.
In addition to the change of scenery, Springer will also receive a significant wage raise. He received a prorated salary of $7,777,778 this year. His new average of $25 million represents a welcome gain over the $21 he would have earned in a full baseball season.
With only about 12% of free agents having signed deals so far, there are still plenty of players on the market. The Blue Jays, however, have already won one of the greatest awards.