The Story Of How Patricia Kluge Blew A $100 Million Divorce Settlement But Persevered In The End
After nine years of marriage, Patricia Kluge and her husband John Kluge, the creator of Metromedia, got a divorce. She received a divorce settlement of $100 million. She had lost everything by 2011 and had filed for bankruptcy.
Unbelievably, this occurs frequently!
Patricia Kluge is a good example. When Patricia divorced her husband John Kluge, founder of Metromedia, after nine years of marriage, she received a $100 million divorce settlement. She had lost everything by 2011 and had filed for bankruptcy. To make ends meet, she ultimately started making wine for Donald Trump. Her tale is told here.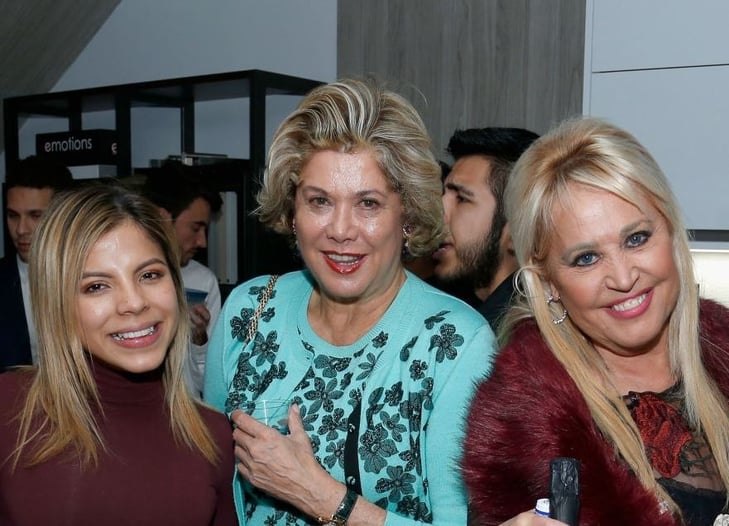 (Patricia in Center, courtesy of Getty)
Early Life
In 1948, Patricia Maureen Rose was born in Baghdad and later moved to Germany. Her mother is half-Scottish and half-Chaldean, while her father is British. One of her grandfathers worked for British Petroleum and the other was a high-ranking officer at the British embassy. She attended the Convent School while her family spent the summer in Lebanon.
John Kluge
In 1914, John Kluge was born in Germany. He emigrated to the US as a child then earned a degree at Columbia University. Kluge started purchasing shares of the Metropolitan Broadcasting Company in the middle of the 1950s. The two main assets of Metropolitan were WTTG in Washington, D.C., and WABD in New York City.
John oversaw a significant expansion into radio and extra TV stations after assuming the majority ownership in 1959. He bought an outdoor advertising company in the middle of the 1960s. John made the decision to rename the business MetroMedia after this acquisition.
In the 1970s, John Kluge met Patricia while she was recently single.
He was 67 and she was 33 when they got married in 1981.
John sold News Corp MetroMedia's TV holdings for $4 billion in 1986. With a $2 billion fortune, the sale made him the second-richest individual in the United States. That is equivalent to almost $4.6 billion in today's money.
The talk of New York society was The Kluges. In 1984, they went to Virginia and adopted a son named John Jr. They then spent four years building a 45-room house they dubbed Albemarle House. They furnished it with antiquities from all across the world. On their property, there were five artificial lakes, English gardens, an 18-hole golf course, and an 850-acre wildlife preserve. Their way of life was the epitome of opulence. Albemarle House and the Kluges have welcomed celebrities and dignitaries.
$100 Million Divorce
In 1990, John and Patricia were divorced. In their divorce she was given Albemarle – the land, the house, and the antiques – as part of a $100 million divorce settlement.
Only a third of the 30,000 cases of wine that Kluge produced each year was being sold. In November 2008, the Farm Credit loan fell into default. Every month, the vineyard lost $500,000. Albemarle House was listed for $100 million by her. In March 2010, she held an auction for her antiques and jewelry and raised $20 million. She then used this money to try to save her winery. Albemarle House's price was cut to $24 million.
Kluge leveraged literally everything she owned and lost it all. In September 2010, Farm Credit foreclosed on Kluge Estate Vineyard. January 2011 saw the seizure of Albemarle House. Then Vineyard Estates, where she lived, was also put into foreclosure. She was working with the banks and attorneys around the clock trying to save her business.
Then Donald Trump intervened.
The bank declined Trump's $20 million bailout offer for Kluge Estate. Trump then started purchasing the property through private transactions and foreclosure auctions. Trump's winning bid of $3.6 million for Albemarle House was rejected by Bank of America, so he purchased the 200 acres just in front of it to put pressure on the lender.
"I had a great time doing all of these activities. However, they didn't confine me. The person is a totally distinct individual. The individual is private. The individual is reflective. The person prioritizes their family above all else. Work, effort, and creativity. These things make me who I am. not the dressing, though."