The Minority Owners Of Washington's NFL Team Are Looking To Sell Their Stakes
Amid conversations of social injustice, the NFL's franchise in Washington is looking to change its name. If not, they might have to deal with new ownership.
As conversations continue to happen around human rights, social injustices and the hurtful impact language can have, discussion has turned to football teams. Because of their "Redskins" moniker, the Washington Redskins of the NFL have long been the subject of complaints.
The team's three minor owners are currently attempting to sell their shares. Businessmen Robert Rothman, Dwight Schar, and Frederick W. Smith – who own a combined 40 percent of the team – are selling because they're displeased with majority owner Daniel Snyder, per The Washington Post.
The brand stated earlier this month that the moniker will "undergo a comprehensive assessment." Snyder had declared publicly that he would never change the name. He even urged journalists to quote him in all capitals.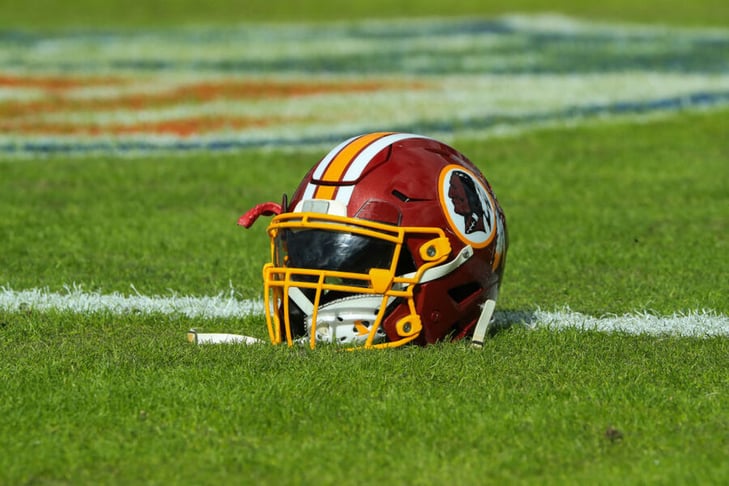 Sam Greenwood/Getty Images
The opposition, though, is more prominent now. A day before the review's announcement, FedEx, which has a $205 million sponsorship arrangement with the team and supports its stadium, formally asked for the name to change. According to CBS Sports, several businesses removed team goods from their shelves.
That might have had some effect on Snyder. Adam Schefter reported the team is planning to remove all Native American imagery, and his colleague John Keim added that Washington plans to keep its colors for now.
The Redtails are the best choice if Washington does decide to alter its name. The name pays homage to the planes flown by Tuskegee Airmen, the first Black military aviators in the U.S. Armed Forces.
Perhaps a name change could convince the other owners to stick around. But it appears like they will keep looking to sell until that occurs.