The Incredible Life Of Laurene Powell Jobs: Billionaire, Philanthropist, Bee Keeper
Billionaire Laurene Powell Jobs is also a prominent philanthropist, supporter of education, collector of fine art, owner of a professional sports team, and a beekeeper.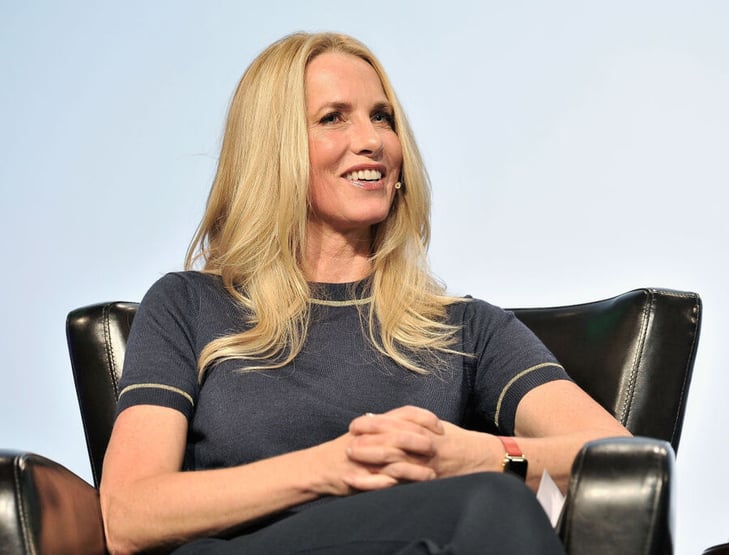 Getty Images/Steve Jennings
Early Life and Meeting Steve
Powell Jobs majored in political science and economics at the University of Pennsylvania, where she received her B.A. She spent the middle to end of the 1980s working on Wall Street for Goldman Sachs and Merrill Lynch after graduating. She moved to Palo Alto, California, in 1989, where she enrolled at Stanford University to pursue an MBA.
One night, a friend asked Laurene to attend an event on campus that featured Steve Jobs as a speaker. Although she was somewhat familiar with Jobs, in her mind Bill Gates came to mind more frequently.
Jobs was no longer in charge of Apple at the time. Instead he was the head of a new computer company he launched called NeXT. Laurene was unimpressed, but she reluctantly went because her friend really wanted to go. They tried to sit in the aisle because they were running late, but security swiftly clarified that was not an option. So Laurene and her friend slid into some empty reserved seats right in the front row of the lecture hall.
Steve and Laurene struck up a conversation. She made a joke about winning a raffle and getting dinner with him as the prize to flirt with him. Jobs went in search of Laurene after the presentation and discovered her in the parking lot. He enquired about the raffle from her. They swapped contact information and agreed to meet for dinner the following Saturday. Jobs was set to leave for an official meal with his NeXT coworkers. He abruptly came to a halt, turned around, and asked Laurene if she would like to go out to dinner right then. They travelled to Saint Michael's Alley in Palo Alto after she said yes. They were together after their four-hour long first dinner date, and they remained so after that.
Steve and Laurene married on March 18, 1991, at the Ahwahnee Hotel in Yosemite National Park. Reed, their son, was conceived in September 1991. Erin and Eve, the couple's daughters, were born in 1995 and 1998, respectively. Lisa Brennan-Jobs, Steve's child from a prior relationship, also has Laurene as her stepmother.
Inheriting A Fortune
Sadly, pancreatic cancer claimed Steve Jobs' life on October 5, 2011.
His whole estate, which was estimated to be worth $10 billion, went to Laurene. $8 billion of total $10 billion comes from ownership in The Walt Disney Company shares. Just $2 billion was provided by Apple.
Laurene's current net worth, including her residual Apple investment, is about $22 billion. She was one of the top 35 richest persons in the world when her net worth reached $28 billion (in late 2020). With $22 billion now, she ranks about #85.
Philanthropy and Other Endeavors
Emerson Collective, which awards funds with a focus on social justice, immigration, and education, was formed by her in 2004.
Powell Jobs gave $50 million to the XQ: The Super School Project in 2015, which challenged groups of educators, students, civic leaders, artists, and others to design high schools that encourage collaborative learning, critical thinking, intellectual flexibility, and other traits essential for the modern workplace. Powell Jobs emphasized that the high school curriculum used now was created 100 years ago to train factory employees. Today, we don't need as many factory workers as we had in the past, and many pupils are struggling in the classroom.
She has also served on the boards of Stanford University's trustees, Conservation International, the New America Foundation, Teach for America, and the Council on Foreign Relations.
Giving Away The Fortune
Laurene has stated in numerous interviews that she does not plan on leaving her children with billions of dollars. She described her emotions to the New York Times as follows:
To the Washington Post, she stated:
"I'm very aware of the fact that we're all just passing through here. I believe I'm now into my stride. My aim is to allocate resources wisely. I don't care if nothing is left when I pass away.