Some of the best players in the NBA right now can be recognized by casual viewers. The faces of the league are players like LeBron James, Kevin Durant, and Steph Curry, who are also heavily involved in commercial and entertainment ventures off the court. But the league's less evident internal operations are just as fascinating.
Competing teams, for instance, frequently attempt to trade players with poor or expiring contracts. And these athletes have begun to seek out the Memphis Grizzlies. For cap relief, teams send the Grizzlies their large or expiring contracts, and in exchange, the Grizzlies send them draft picks or a player who can immediately benefit the other team.
However, the Grizzlies routinely part with the players they acquire. Over the past three seasons, Memphis has paid four players a total of $34.5 million to leave the team. And a funny pattern has emerged: all four of those players are now playing for the Los Angeles Lakers.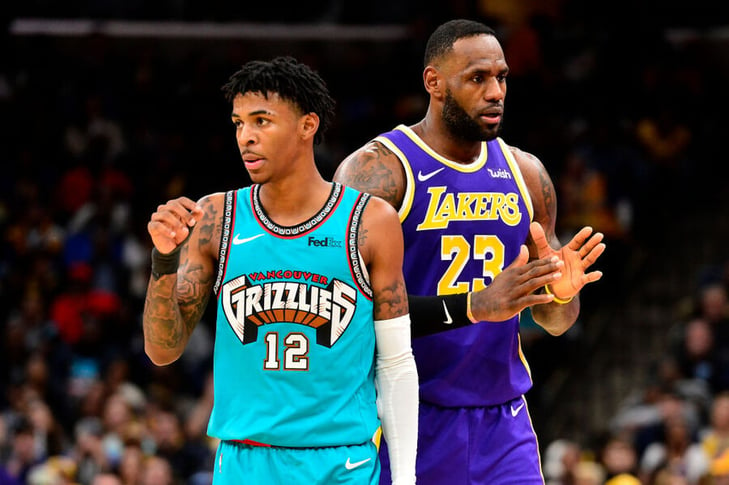 LeBron James with Ja Morant (Brandon Dill/Getty Images)
In fact, across those three seasons, the Grizzlies paid for about 13% of the Lakers' squad. Avery Bradley, Dwight Howard, Dion Waiters, and Rajon Rondo have all received payments to quit the squad. Yossi Gozlan, a cap expert, claims that the Lakers only paid $10.4 million to sign these four players while the Grizzlies paid $34.5 million.
The gamble didn't pay off; the Grizzlies just declined Winslow's team option this season after he played in only 26 games for them. In a suitable move, he moved to Los Angeles and signed with the Los Angeles Clippers in free agency.
With potential superstar Ja Morant at the helm, the Grizzlies are a thrilling squad. But as they look to grow, they'll have to spend a lot of money — and sometimes, that money is going to players who are no longer on the team.