The Dodgers Paid Cole Hamels $1 Million To Throw Exactly ZERO Innings
The Los Angeles Dodgers signed Cole Hamels to a contract earlier this month. That didn't really turn out very well.
Cole Hamels, a pitcher who is 37 years old, is one of those parts. He inked a contract with the Dodgers on August 4 for a guaranteed $1 million sum. Additionally, the agreement pays Hamels $200,000 for each start.
Or, it would have, but unfortunately Hamels suffered a shoulder injury and is now on the 60-day injured list. After 12 days and one simulated start, Hamels' season is suddenly ended.
One million dollars for no effort.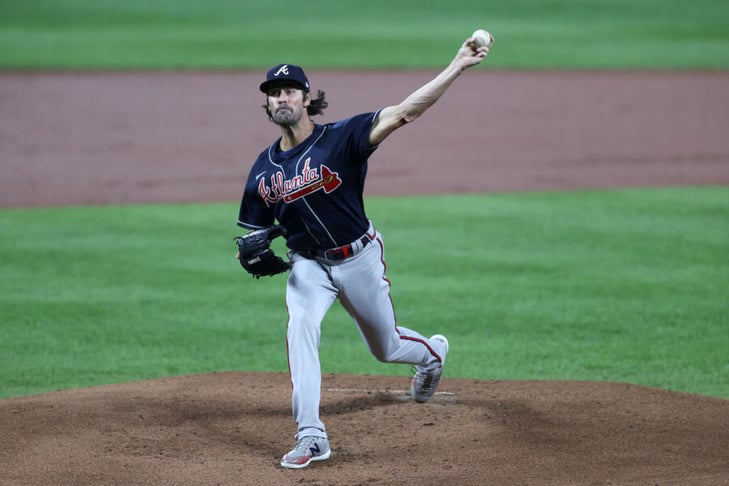 Getty Images/Rob Carr
Injury setbacks have severely shortened Hamels' season for the second straight year. In 2020, he agreed to a $18 million, one-year deal with the Atlanta Braves. That season, he did make one start and pitched 3.1 innings before being sidelined for the rest of the season by a second shoulder injury.
In total, Hamels has made $19.1 million for just 3.1 innings of work over two years. If you can find it, it's not a horrible job!
Naturally, Hamels is upset with the way events have played out, which is understandable. He's nearing the conclusion of his career and has already endured two difficult injuries. You might not get another opportunity to pitch in the major leagues.
However, during the course of his 15-year career, Hamels has experienced many high points, including a World Series triumph, the World Series MVP, and four All-Star appearances. And despite his injury, he is still earning well. Many players aim for that, but they never succeed.