Squarespace Founder Anthony Casalena Is Officially A Billionaire After Wednesday's Rocky IPO
Anthony Casalena, welcome to the billionaires' club!
On Wednesday, Squarespace, a platform that assists individuals and small businesses in creating websites and online stores, listed on the New York Stock Exchange. The IPO has given company founder and CEO, Anthony Casalena, roughly $2.4 billion reasons celebrate.
Casalena served as the company's sole engineer, designer, and support staff member for the first three years of operation.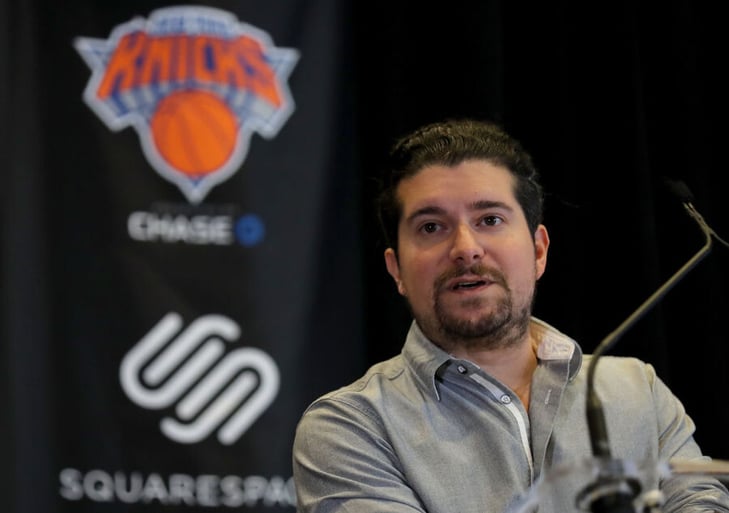 That same year he turned down an acquisition offer from Getty Images. He made the decision to work with VCs instead.
Squarespace received its first significant funding from the venture capital firms Accel and Index Ventures in 2010. That same year, Casalena introduced e-commerce options and a platform that allows customers to book appointments when they visit a Squarespace website.
Squarespace has become even more popular during the pandemic as people were forced to turn to e-commerce to purchase goods. To reach 3.7 million, Squarespace subscriptions grew by over 23% in 2020. Revenue for the business reached $620 million in 2020, a 28 percent increase over 2019. Currently, the company employs over 1,200 people between offices in the US and Ireland.
The company was valued at $10 billion during a recent $300 million (pre-IPO) fundraising round. Investors at today's IPO thought that by day's end, the market cap would at least reach $10 billion. Sadly, Squarespace's market cap on Wednesday was $6.6 billion.
Prior to today, Casalena was already residing like a billionaire. A $42 million sale for three coastal parcels in Montauk, New York, was closed by Anthony in 2019. In terms of residential purchases, it was the second-largest ever made on Long Island.