Scarlett Johansson Sues Disney Claiming $50 Million In Lost Earnings Due To "Black Widow" Digital Release
Scarlett Johansson says in a lawsuit filed on Thursday that Disney's streaming distribution strategy cost her $50 million.
Beware, Disney. Black Widow is pursuing you with her network of poisonous legal documents and attorneys! Full disclosure: I've never seen a single Marvel movie, so I have no idea if Black Widow spits webs or venom or if the character is even spider related… I'm not sure if she's a heroine or a bad guy. I'm going to say hero. Even the fact that Scarlett Johansson portrays the role of Black Widow is not certain to me. She may be playing a detective who is attempting to apprehend Black Widow, for all I know. And I'm not going to Google it.
Disney
What did Disney do to become a villain, then? They made "Black Widow" available to stream on the same day as its theatrical release, therefore cutting off her ability to earn tens of millions in backend bonuses.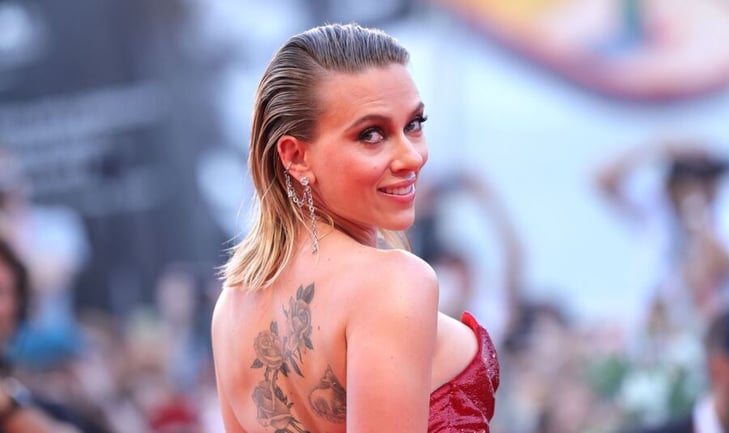 Gettty
The Lawsuit
Scarlett Johansson launched a lawsuit against Disney on Thursday. Sclarlett claims that her original contract with Disney's subsidiary, Marvel Entertainment, guaranteed the movie would be exclusively released in theaters.
Why is this important?
$50 million
If this unnamed source is accurate, that would be an additional $50 million on top of her $20 million income. In other words, Scarlett Johansson expected to make $70 million off this one movie.
Box Office Performance
Furthermore, if a movie ticket costs $10, any time more than three people watched the movie in a single viewing from home, Disney and Scarlett lost money. Additionally, it's likely that a large number of families and social gatherings of 4 or more people watched the film at home.
In another theory, it's believed that making the movie available on Disney+ made people less likely to see the movie in theaters after opening weekend. In fact, the second weekend saw a roughly 70% decline in domestic box office receipts. The biggest second weekend decrease of any Marvel film occurred there. To be fair, the second weekend typically sees a 50% fall in the popularity of the average Marvel film.
Harsh Words
When Scarlett's CAA representatives learned about the dual-release plan, the lawsuit claims that they tried to renegotiate her contract but were unsuccessful. The lawsuit asserts that the beginning of these conversations was actually in early 2019. (well before COVID). High-ranking Disney employees, including former CEO Bob Iger, allegedly had compensation incentives linked to the success of Disney+ and that they were prepared to do anything to boost subscriber numbers, including break their unbreakable promise to release her film in theaters.
"has no merit and, in light of its callous disdain for the terrible and protracted impacts of the Covid-19 pandemic, is particularly tragic and depressing. We fully complied with Ms. Johansson's contract and furthermore, the release of Black Widow on Disney+ with Premier Access has significantly enhanced her ability to earn additional compensation on top of the $20 million she has received to date."
In a highly unusual move, one CAA's co-chairmen and managing partners, Bryan Lourd, released a statement of his own attacking Disney for attacking Scarlett in their press release. Lourd was particularly furious that Disney attempted to portray her as being indifferent to the COVID outbreak by disclosing her pay in a press release.
"[Disney has] shamelessly and falsely accused Ms. Johansson of being insensitive to the global Covid pandemic [and] included her salary in their press statement in an attempt to weaponize her success as an artist and businesswoman, as if that were something she should be ashamed of… A personal attack on her character is disrespectful to the organization that many of us in the creative community have successfully collaborated with for decades. They have very purposefully shifted the revenue and earnings to the Disney+ division of the business, excluding creative and financial partners from their new formula. Simply said, that is it."