Ryan Tedder Sold His Music Catalog For $200 Million
Ryan Tedder, a prolific songwriter and the lead singer of One Republic, has sold investment company KKR the majority of his recorded music and publishing rights.
Another musician or songwriter has added their name to the increasing list of those who have sold their music libraries for a sizable sum of money. Stevie Nicks, Neil Young, Imagine Dragons, Blondie, Barry Manilow, Jimmy Iovine, Lindsay Buckingham, and other artists have so far parted away with all or part of their back catalogs. Ryan Tedder, the lead singer of One Republic and a talented songwriter, has now joined this group. He gave investing company KKR the majority of his publishing and recorded music rights. Besides his work with One Republic, Tedder has written dozens of songs for dozens of artists including Beyonce, Adele, Timbaland, Kelly Clarkson, Demi Lovato, Colbie Caillat, Gavin DeGraw, Jennifer Hudson, and more. Thanks to the $200 million he acquired for his music collection, Tedder, who had previously accumulated a net worth of $30 million from composing and One Republic, now has a net worth of $145 million. As a result, it ranks among the bigger music catalog purchases made since the catalog-sale mania began.
Over the past two years, selling music collections has offered songwriters a profitable option. Instead of risking the chance that their songs will keep making money for them, songwriters can get paid right away for their effort. Despite taking on the risk, purchasers of the repertoire stand to profit via licensing, merchandise, and other chances to have their music played.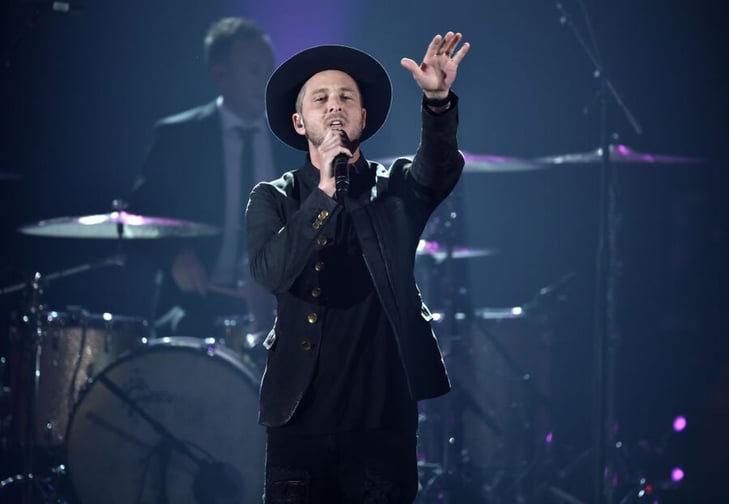 Thanks to music streaming services like Spotify, Pandora, and Apple Song, the value of music catalogs is soaring. For owners of song catalogs, licensing offers a particularly attractive cash opportunity. Because popular shows like "The Office" or "Grey's Anatomy" are repeated across online platforms, numerous broadcast and cable networks, and more, a song that is used on one of those shows can offer a steady cash stream. With the Covid-19 pandemic, touring and its associated merch sales have ground to a complete halt, making the sales of music catalogs a way for artists to earn money when they cannot tour.
The portfolio of KKR is huge. It owns stock in both TikTok's parent firm ByteDance and Gibson Guitars. It also owns investments in the UFC and Epic Games, the company that created Fortnite. Formerly, KKR also held the majority of the stock in BMG. In 2013, it transferred that interest to Bertelsmann. Other companies buying up music catalogs include Merck Mercuriadis's Hipgnosis Songs Fund and Larry Mestel's Primary Wave Music. Deals with Lindsay Buckingham, Jimmy Iovine, and Neil Young were recently revealed by Hipgnosis. In December, Stevie Nicks sold a portion of her back catalog to Primary Wave.
In a statement, KKR said it intended to broaden the appeal of Tedder's library. "At KKR, we are focused on a number of investment initiatives across the music and entertainment industries and we believe Ryan's unique combination of artistic brilliance and business acumen will help us amplify these efforts."
Tedder is a prolific writer, and just a quick peek at a few of his tracks shows how valuable and marketable his repertoire is as well.
2009 saw Tedder receive his first Grammy nomination for "Bleeding Love," his collaboration with Leona Lewis. His collaboration with Beyonce earned him two Grammy nominations in 2010: one for album of the year for "I Am…Sasha Fierce" and one for record of the year for "Halo." For his contribution on Adele's "21," he was also awarded the 2012 Grammy for Album of the Year. He received an album of the year nomination in 2015 for "Beyonce." He contributed to Taylor Swift's "1989," which won the 2016 Grammy for Album of the Year, and Adele's "25," which won the 2017 Grammy for Album of the Year. He received a Golden Globe nomination in 2017 for the song "Faith," which was used in the motion picture "Sing."
After his catalog was purchased, Tedder issued the following statement: "The music business is going through an amazing moment of change. Streaming and all forms of digital content are not only providing new avenues for how we consume music, but also for how artists can reach new audiences in a much more immersive way. In every way that counted, KKR really stood out to us, and it deeply impressed my team and I with their dedication to music as a true priority and passion going forward." The artist development firm MTheory and Tedder's management firm Patriot Management both participated in the equity deal for Tedder's catalog.