Dunn, Ryan Ryan Dunn, an American stuntman, actor, and television personality, had a $6 million net worth at the time of his death in 2011. The most prominent role Ryan Dunn had was as a stunt performer on the MTV reality series "Jackass." Before this, he rose to fame in the late 90s as a member of the CKY Crew, a collective of stunt and prank performers led by Bam Margera. Dunn later hosted the reality television series "Homewrecker" and "Proving Ground," and appeared in films including "Street Dreams" and "Living Will" before dying in a car crash in 2011.
Early Life and Career Beginnings: Ryan Dunn was born in 1977 in Medina, Ohio, and grew up in Williamsville, New York. He later relocated to West Chester, Pennsylvania, and went to West Chester East High School there. Dunn first met Bam Margera at school, where they would go on to form a close friendship and work together. Together, they made formed the Camp Kill Yourself crew, also known as the CKY crew, along with Margera's friends and family. The crew helped "Jackass" become popular in the early 2000s by showcasing a variety of outrageous stunts and pranks.
On the MTV reality series "Jackass," which featured frequently risky and offensive acts performed by a cast of ten, Dunn made his television debut in 2000. Johnny Knoxville, Bam Margera, Steve-O, Chris Pontius, Dave England, Brandon DiCamillo, Preston Lacy, Ehren McGhehey, and Jason "Wee Man" Acua were also on the program in addition to Dunn. Between 2000 and 2002, "Jackass" had three seasons and gave rise to a series with five full-length movies. The first, "Jackass: The Movie," made a sizable profit at the box office, bringing in over $79 million against a $5 million budget. "Jackass Number Two" and "Jackass 3D" came after this in 2006 and 2010, respectively. The latter is Dunn's final appearance in a "Jackass" movie; he passed away a year later.
Television Career: Outside of "Jackass," Dunn had a lot of self-assembly appearances on different shows. He appeared in an episode of "MTV Cribs" in 2002, and he took part in Bam Margera's "Jackass" spinoff program "Viva La Bam" from 2003 to 2006. The short-lived reality program "Homewrecker," a spin on home remodeling shows where the place is ruined rather than remade, was hosted by Dunn at this time. Following this, Dunn was on the British celebrity reality show "Commando VIP" and the MTV reality series "Bam's Unholy Union," which centered on the wedding preparations of Margera and his fiancée Missy Rothstein.
Later television appearances by Dunn included "Law & Order: Special Victims Unit," "Crank Yankers," and "Minute to Win It." He started anchoring the reality series "Proving Ground" on the G4 network in 2011 with video game writer Jessica Chobot. Just days before he passed away, Dunn and Chobot collaborated on the show to test if ideas from popular culture might be applied to real-world situations.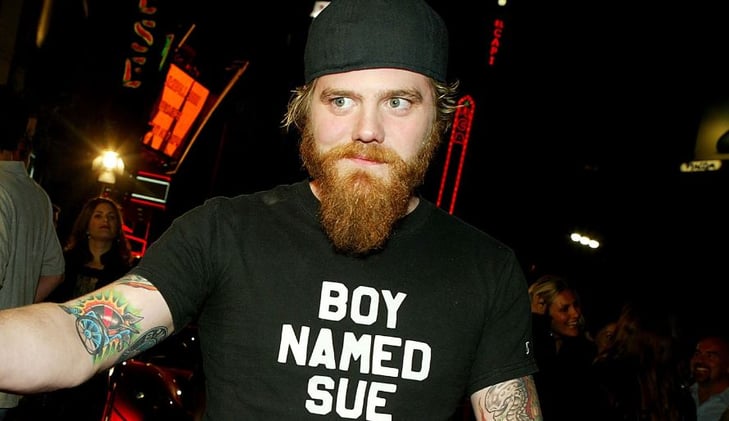 Filmography: In the independent comedy "Haggard: The Movie" in 2003, Dunn played one of his most significant parts. It was centered on Dunn and the potential for his girlfriend's adultery and was directed by Bam Margera. Later, in 2006, Dunn had a solo appearance in the film "The Dudesons Movie," which starred the titular Finnish four-man stunt crew. Following this, he was in the romcom "Blonde Ambition," which starred Jessica Simpson as a small-town girl who becomes a businesswoman in New York City. Luke Wilson, Rachael Leigh Cook, Penelope Ann Miller, and Andy Dick are among the other actors who appear in the movie.
Personal Life: While filming "Jackass Number Two" in 2006, Dunn severely injured his shoulder during one of his final stunts, causing muscle damage and a blood clot that were nearly life-threatening. Dunn experienced a depressive episode while receiving treatment for both the injuries and a case of Lyme disease. For over two years, he avoided his friends and coworkers.
Dunn was in a relationship with the actress Angie Cuturic from 2002 until his death.