The rising MSNBC ratings sensation Rachel Maddow just agreed to a hugely lucrative new contract with NBCUniversal. The Daily Beast was the first to announce that Rachel's pay had increased from $7 million to an astounding $30 million annually. Contrary to popular belief, she is really entitled to a LIGHTER workload thanks to the enormous new deal. Maddow was reportedly fielding offers from multiple other media companies like Disney and Warner who were looking to poach her from her current MSNBC digs.
The new deal allows MSNBC to keep one of their only true ratings stars in the house while trying to find a way to replace her, a task that will not be easy given that none of Maddow's fellow MSNBC primetime hosts seem to have anywhere near the widespread appeal that she has managed to achieve over the last few years. Maddow reportedly wanted to spend a lot more time at home with her family than a daily TV show would allow.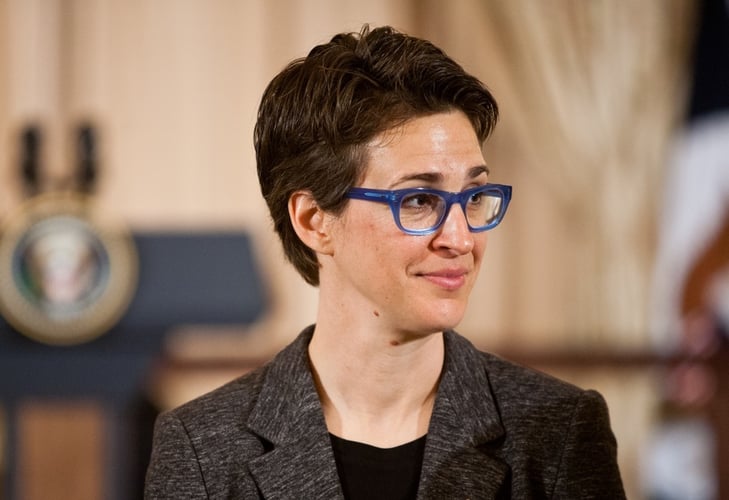 Brendan Hoffman/Getty Images provided the image.
Rachel will undoubtedly be one of the top paid television stars at $30 million annually. With her new deal, Rachel is on par with many of the top players in all the major sports. If she was a baseball player, she would be the 11th highest-paid player in the league, earning slightly more than Albert Pujols and slightly less than Clayton Kershaw. She would earn $30 million year as an NBA player. She would earn the tenth-highest NFL salary.