Owner Of Bob Marley's Music Catalog Raises $375 Million To Invest In Other Music Catalogs
Well, "Three Little Birds" informed us that the firm that controls Bob Marley's music collection just received an astounding $375 million to invest in more music portfolios, therefore the "Sun is Shining" on a "Positive Vibration."
The "Sun is Shining" on a "Positive Vibration" because "Three Little Birds" told us that the company that owns Bob Marley's music catalog, Primary Wave, just raised $375 million to invest in additional music catalogs. Bob Marley and Whitney Houston are just two of the notable performers whose song collections are managed by independent company Primary Wave Music.
The investor providing the $375 million is financial behemoth Oaktree Capital Management. In exchange for the funding, Oaktree will accept a small stake.
Bob Dylan made at least $400 million from his earnings.
Numerous other artists with successful catalogs have had their publishing rights sold for nine figures, including Neil Young, Stevie Nicks, Fleetwood Mac, Dire Straits, Shakira, John Lennon, Ryan Tedder, 50 Cent, Nelly, Richie Sambora, Mark Ronson, Jack Antonoff, Rick James, Barry Manilow, Blondie, Tom DeLonge, and Imagine Dragons.
In this era of the global pandemic, when tours and product sales have come to a total halt over the past 15 months, selling the rights to songs has several advantages for musicians.
Songwriters receive an immediate payout for their work rather than taking the chance that their songs will continue to earn money for the decades… or that they'll be around to reap the rewards for a long time.
Buyers of catalogs have longer time horizons and believe that more aggressive licensing, merchandise, and other possibilities to get music played will boost the earnings from catalogs.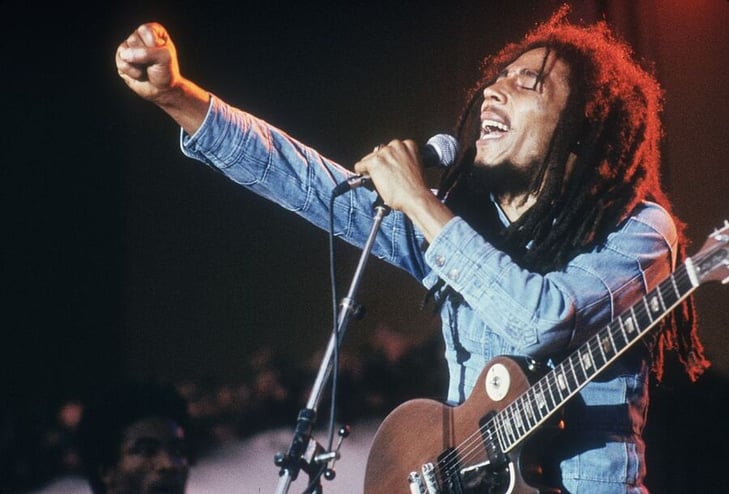 Larry Mestel established the publishing and entertainment agency Primary Wave in 2006. Early in his career, Larry served as the COO of Island Entertainment Group. From 2000 to 2004, he served as Vice President and General Manager of Arista Records. He helped Arista produce musicians like P!nk, Usher, Outkast, and Usher. He then spent a year as COO of Virgin Records, working with artists like The Rolling Stones, Lenny Kravitz and Janet Jackson.
Primary Wave raised $300 million in 2016 to continue its campaign for catalog acquisition. The majority of these funds were used in January 2018 to purchase the music rights to Bob Marley. Chris Blackwell, the creator of Island Records, who discovered and made Marley successful, officially controlled those rights.
As of this writing, Primary Wave controls more than 15,000 songs. Popular music includes:
Primary Wave will have raised more than $1.7 billion to invest in songs and portfolios after the recent $375 million investment from Oaktree.
Mestel will receive some of the funds from Oaktree. The remainder of the investment will be used to acquire additional music catalogs.