Netflix CEO Reed Hastings On Verge Of Losing Billionaire Status After Share Price Plunge
According to reports, Hastings controls 5.2 million shares of Netflix. Back in October of last year, during better days at the company and when its stock price was sitting at a 52-week high of $700 per share, Hastings's own Netflix stake was valued at $3.6 billion.
After years of cultural dominance on the streaming scene and a COVID-19-fueled subscription surge, Netflix recently recorded a startling net LOSS in members. Although this loss may have had countless effects on Netflix's future, the stock market reacted almost quickly. Naturally, this is not good news for anyone who buys Netflix shares, but Reed Hastings, the CEO and co-founder of the company, is particularly concerned.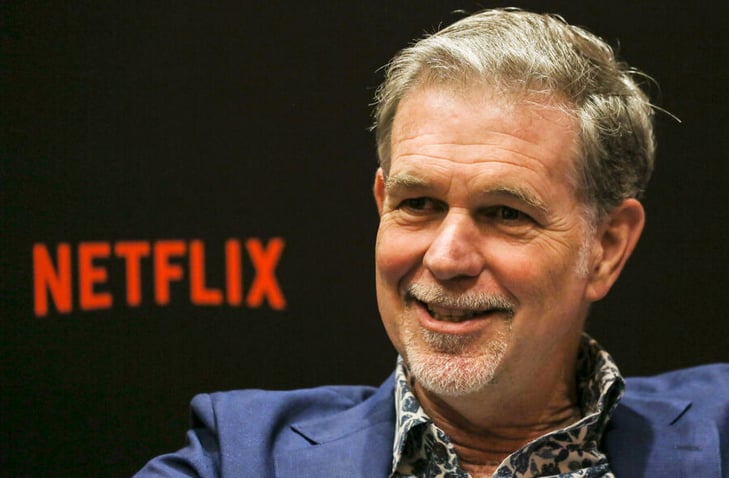 Images by Ore Huiying/Getty
Hastings is the owner of 5.2 million Netflix shares.
Hastings' stake in Netflix was worth back in October of last year, when things were better and its stock price was trading at a 52-week high of $700 per share:
$3.6 billion
In fact, the stock of Netflix started to decline before this week's news.
$2 billion
It has fallen to $217 per share as of this writing, with the majority of that collapse taking place in the 24 hours following the company's alarming subscriber report.
Reed's fortune has decreased to $1.1 billion at a share price of $217.
It is clear where this may go. With just a few more points dropping from Netflix's share price, Hastings will his billionaire status disappear almost as quickly as the time it takes to cancel a Netflix subscription.
The corporation Hastings co-founded is where the majority of his wealth is invested. Back in 2020, when Netflix was experiencing incredible subscriber growth as a result of so many people being stuck at home, he reportedly cashed some of his shares out to the tune of $616 million – a decision that's probably looking even better in retrospect.
Currently, Netflix is going through some turmoil. After years of rejecting any sort of advertising on the network, they are apparently looking at measures to curtail password sharing among their customers as well as introducing more affordable ad-supported subscription choices. It remains to be seen if these actions will be sufficient to stop Netflix stock from continuing its recent, sharp drop.