Most NBA Players Make Big Contract Bets At Their Peak Health And Performance. Spencer Dinwiddie Just Rolled The Dice With A Torn ACL…
Spencer Dinwiddie hasn't played much since tearing his right ACL, but he's giving up more than $12 million in the hope that things will get better.
Dinwiddie just finished a season in which he hardly played, in contrast to these other tales. He missed the remainder of the season after tearing the ACL in his right knee three games in. But that doesn't deter him from taking a chance.
Dinwiddie will become a free agent this summer after declining the $12.3 million player option on his current deal for the 2021–22 season.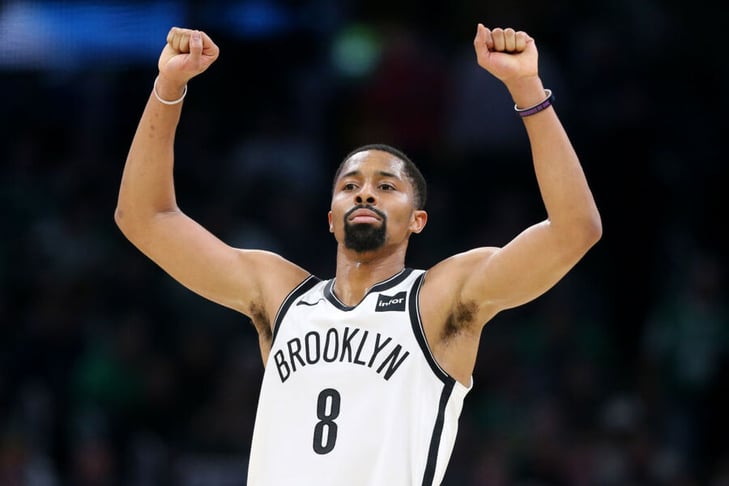 It's not absolutely impossible that Dinwiddie might sign a four-year contract worth between $80-$100 million. However, there is some injury worry. His left ACL was torn in college, and he is only 28 years old.
ACL injuries are still generally less serious than they were a decade or two ago. Dinwiddie actually intended to come back this year if the Nets advanced to the NBA Finals. Instead, the club lost to the Milwaukee Bucks in the second round, which may have been for the best because it gave Dinwiddie more time to recover.
Brooklyn was the preseason favorite to win the championship and most likely will be again the following season. By opting out, Dinwiddie isn't necessarily leaving the Nets, though odds are pretty good he'll be elsewhere next season. He seems to favor a contract's security over a future title. This summer's free agent market appears to be pretty underwhelming, which could end up benefiting Dinwiddie greatly.
He can contribute to a team, no matter where they play, as long as he gets back on the field and maintains his health.