Months After Buying Out Willie Taggart For $18 Million, Florida State Boosters Received A PPP Loan Worth $900,000
More than a million dollars was given to Florida State boosters through the Paycheck Protection Program. However, the school recently announced layoffs within the athletic department, likely a snowball effect from Willie Taggart's buyout agreement.
The United States Small Business Administration released a database with 82,708 small businesses or nonprofit organizations that have received at least a million dollars in funding from the PPP. The booster group at Florida State, Seminole Boosters, Inc., was also included on that list. And they're not the only sporting team that gets funding. The Los Angeles Lakers received a loan for $4.6 million, despite having a $3.7 billion franchise value.
Seminole Boosters actually received $1,017,455, but after reviewing terms of the loan they returned $130,430, keeping a total of $887,725. The institution said that 54 workers will be able to keep their jobs through June 30 thanks to the loan, which was granted in mid-April.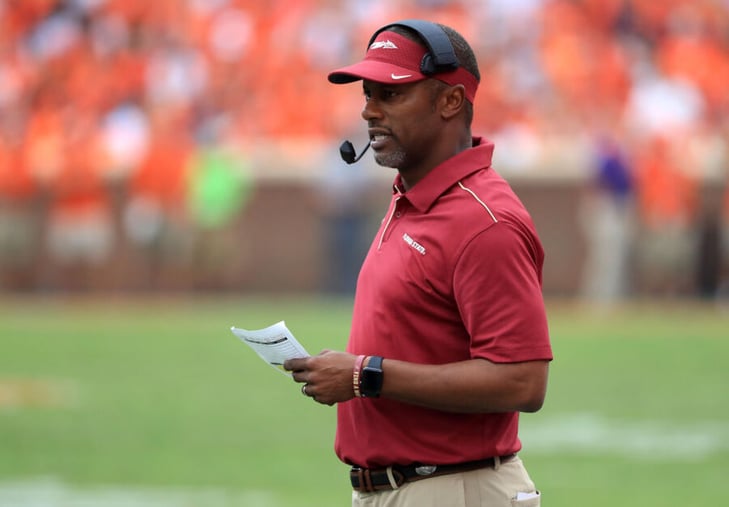 Images by Streeter Lecka/Getty
The buyout contract between Florida State and Willie Taggart adds to the difficulty. In November 2019, the institution removed its previous head coach. For the first time in 36 seasons, Florida State under Taggart missed a bowl game with a 9-12 record.
In order to get rid of Taggart, the university gave him $18 million. The figure increases to $22 million when you factor in buyout packages for his assistants. The sum at the time seemed inadequate. It looks even worse now, with the university laying off multiple people – even after receiving a hefty loan.