Michael Jordan Debuts As A NASCAR Owner And Donates $10 Million To Build Health Clinics For The Uninsured
Michael Jordan made his professional debut in his third sport over the weekend. He made his fame and fortune in the NBA playing for the Chicago Bulls. He also played baseball in the minor leagues for a while. He debuted in NASCAR over the past weekend, which is his third professional sport.
Michael Jordan made his professional debut in his third sport over the weekend. Okay, sort of. He didn't exactly get into a new sport's gear and enter the field. He made his debut as the first black principal owner of a NASCAR team in fifty years this past weekend. Bubba Wallace, the only full-time black driver in NASCAR, is his driver. Jordan is a longtime fan of NASCAR since he grew up in North Carolina where the sport is enormously popular. As a child, he usually went to NASCAR races with his father.
Jordan's first official NASCAR outing resulted in a 17th place finish at the Daytona 500 for his driver Bubba Wallace. Wallace was the first black driver to take the lead on lap 129. Bubba is the driver of Toyota No. 23. Bubba lost the lead to Denny Hamlin, the two-time defending champion, who also co-owns 23XI with Jordan. MJ sat in an opulent suite to watch the race.
As you are aware, over his 15 seasons in the NBA, Jordan helped the Chicago Bulls win six NBA championships.
He also had a brief career in minor league baseball, playing for the Birmingham Barons and Scottsdale Scorpions, two affiliates of the Chicago White Sox.
But Jordan accomplished other noteworthy deeds this weekend as well!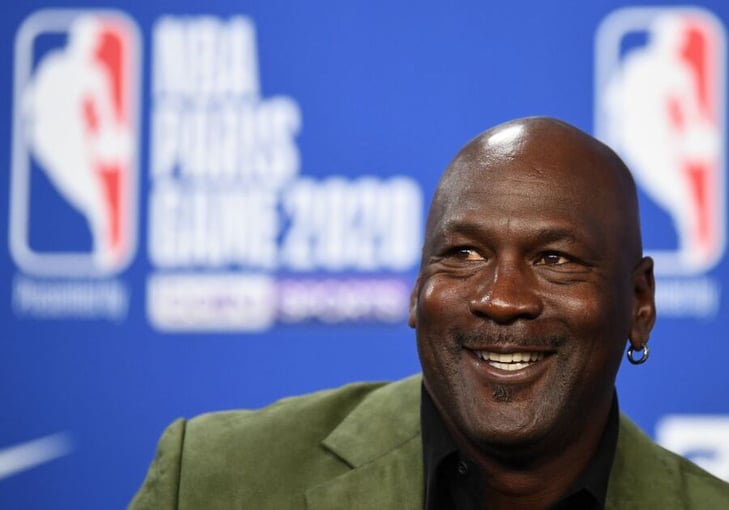 His overall donation to these facilities now stands at $17 million. Jordan donated $7 million in 2019 to open two Novant Health Michael Jordan Family Medical Clinics in Charlotte, North Carolina. 4,500 patients have visited the clinics, and 1,000 doses of the COVID-19 vaccination have been given. He recently gave $10 million to brand-new clinics that will debut in 2022.