Meet The Under-The-Radar San Francisco Family That Controls A $3 Billion Real Estate Empire
The Swig family is in charge of a remarkable portfolio of commercial real estate, although not having the same name recognition as their contemporaries.
Benjamin Swig was born in a suburb of Boston in 1893. Simon, his father, was a politician and financier.
In 1945, Swig emigrated to San Francisco for just one reason: he adored the city. He soon bought San Francisco's Fairmont Hotel (and made his home in the penthouse suite of the hotel) and the historic St. Francis Hotel.
In 1954, he led a project to try and get a baseball stadium built in downtown San Francisco. The Giants moved from New York to San Francisco four years later.
Swig was a committed philanthropist as well. It was what he cherished doing. He gave to Democratic causes, religious organizations, the arts, and education. He gave millions to United Jewish Appeal, Hebrew University of Jerusalem, Brandeis University, Israel Bonds, the University of Santa Clara, and many other Catholic institutions. Swig was Jewish but his legacy of charity was so huge that he was knighted by the Vatican twice for his generosity to Jesuit education.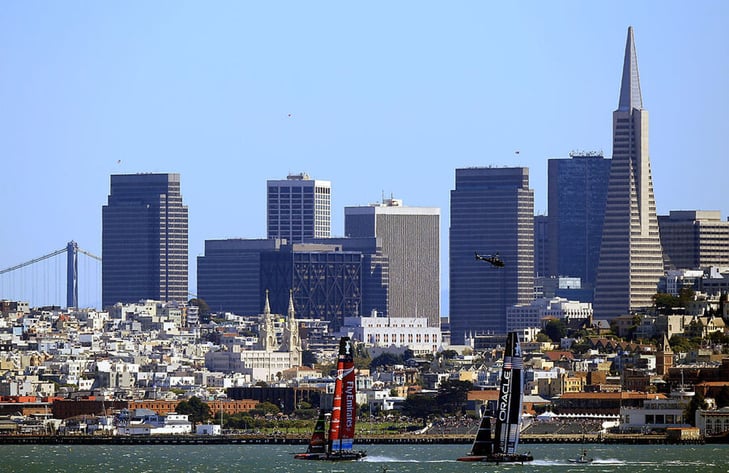 The Swig Company's board is headed by 60-year-old Kent Swig, Benjamin's grandson, together with his siblings and cousins.
San Francisco:
New York:
Los Angeles:
One of his first actions was to decline the chairmanship of the board so that a fourth generation cousin may fill the role in his place.
If you want your successors to own a fantastically wealthy real estate portfolio in 100 years, remember these lessons!