Meet The Most Dangerous, Evil, and Mega Rich Man Who Lives In Hiding
Dawood Ibrahim is reputed to be the world's most dreadful, wealthy, and nasty mobster.
The head of a criminal organization known as D-Company is Dawood Ibrahim. Probably neither Dawood OR D-Company are familiar to you. And considering that D-Company is one of the world's most brutal criminal groups, that's kind of nuts. The syndicate has been linked to extortion, gun running, murder, and counterfeiting, among other heinous crimes.
He is currently wanted on charges of drug trafficking, terrorism, murder, extortion, money laundering, targeted killing, and more. El Chapo looks like a boy scout next to him.
D-Company promotes narcotics, exploits women, steals money from companies, extorts Bollywood celebrities, and manipulates cricket match results. Ibrahim supports the extremists terrorizing Kashmir and northern Nigeria through D-Company. And all of this is said by a man who is a police officer's son!
A $25 million bounty is offered for his capture. He formerly ranked third on the FBI's list of the top ten fugitives in the world. Dawood Ibrahim is a bad, bad, bad person, to put it briefly.
I suppose it's simple to avoid detection when you have a net worth of…
$6.7 BILLION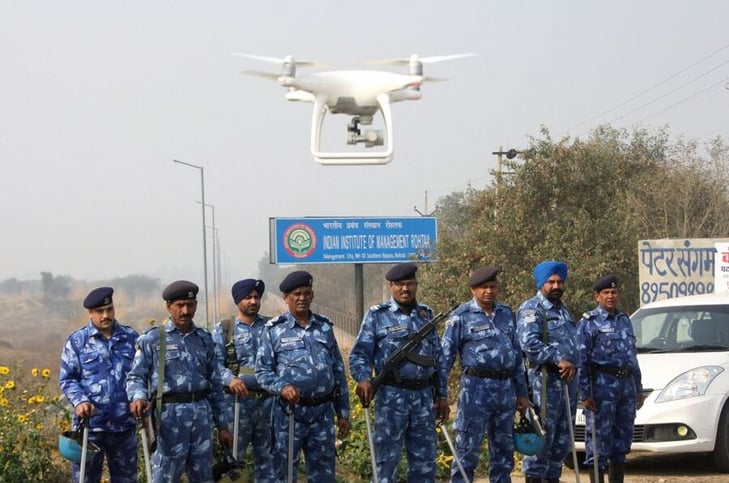 via Getty Images, STR/AFP
Where Did He Come From?
Dawood Ibrahim Kaskar was born in 1955 in Dongri, a deprived area of central Mumbai that has a high Muslim population in a predominantly Hindu city. Dongri is tiny – just about the size of two soccer fields, but it is well known for the gangs that are born and simmer there.
Dawood and Shabir didn't live up to their law-abiding father's example. Instead, they began stealing, robbing, and engaging in deception while they were young. Dawood robbed a courier when he was 19 years old on behalf of notorious Indian criminal boss Haji Mastan. Dawood received $200,000 from that caper. The police chief was introduced to him by his father, and it was he who unwittingly put Dawood on the path to becoming Southeast Asia's most feared crime boss. The chief told him that instead of taking the law into his own hands, he could do it with the law by his side. The would-be mobster then started a conflict with Haji Mastan.
Mastan's hitmen cornered Dawood and his brother in 1981. Shabir passed away. Dawood escaped. By 1984, Dawood had executed those three hitmen as retaliation for his brother. Haji Mastan and his crew left Mumbai after packing everything. The 1980s saw D-Company expand to become India's largest mafia.
The Biggest Mafia In India
The Bombay bombings took place the next year, 1993. Dawood and his D-Company had become a terrorist organization that brought the city of Mumbai and its 12 million residents to its knees.
A Billionaire Gangster In Hiding
Dawood is not being given a pass. At some point he allegedly paid for his protection by bailing out Pakistan's Central Bank with a huge cash infusion at a time of a banking crisis. He supplied Lashkar-e-Taiba with weapons while it fought India for control of Kashmir. Additionally, Boko Haram, a very vicious terrorist organization in northern Nigeria that has killed over 36,000 people since 2009, has received financial aid from Dawood.
Dawood continues to perpetrate carnage in Mumbai from a distance. Back in 2008, it is believed he smuggled members of the Lashkar into India to instigate a four-day siege of blasts and gunfire in Mumbai's prominent Taj Mahal hotel that killed 31 people.
D-Company is now concentrating on betting and fixing cricket matches. It has been discovered that D-company members bribe great players and threaten other players to throw games. One report claims that D-Company rigged the results of two-thirds of all cricket matches played worldwide in 2018.
Dawood Ibrahim has never been caught – and it seems very unlikely that he ever will be. He has earned the moniker "the most dangerous man in the world" due to his seemingly infinite financial resources.