New Mahindra 6065 4WD Power Shuttle Price, Specs & Reviews 2022
Mahindra 6065 4WD Power Shuttle For Sale, Price USA, Specs, Reviews, Overview
The following are the contents: 1 Mahindra 6065 4WD Power Shuttle For Sale, Price, Specs, Reviews, Overview Price of the Mahindra 6065 4WD Power Shuttle Tractor
Read more about the most recent Mahindra 6065 Power Shuttle Tractor, which features electronic power shuttle transmission, 4WD, 53.5 HP PTO power, and mCRD engine technology.
The main characteristics of the Mahindra 6065 4WD Tractor are responsive hydraulic controls, a long engine life, and low engine RPM for quieter, cooler operation. Reliable transmission offering ease of use all the time, 15F / 15R Number of Speeds, Oil Immersed Brakes, 2195 Lift Capacity.
Thus, Guys! Are you searching for the new latest Mahindra 6065 4WD Power Shuttle tractor Price USA 2022, backhoes, loaders Attachments price, Specifications, Review and features? then you may get all the information you need in this post to learn more about it. So let's investigate.
Mahindra 6065 4WD Power Shuttle Tractor Price List in The USA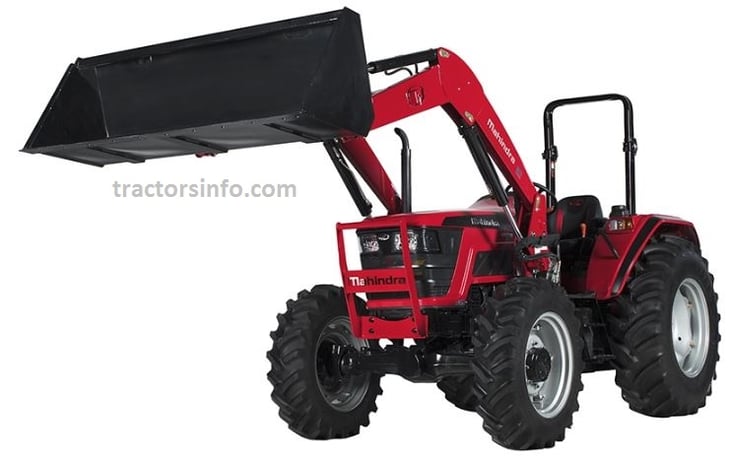 Tractor Price: MSRP $35690
Tractor Price with loader: MSRP $43820
6075 4L Loader with Bucket and Grille Guard Loader Price: $8130
Mahindra 6065 4WD Power Shuttle Tractor Key Features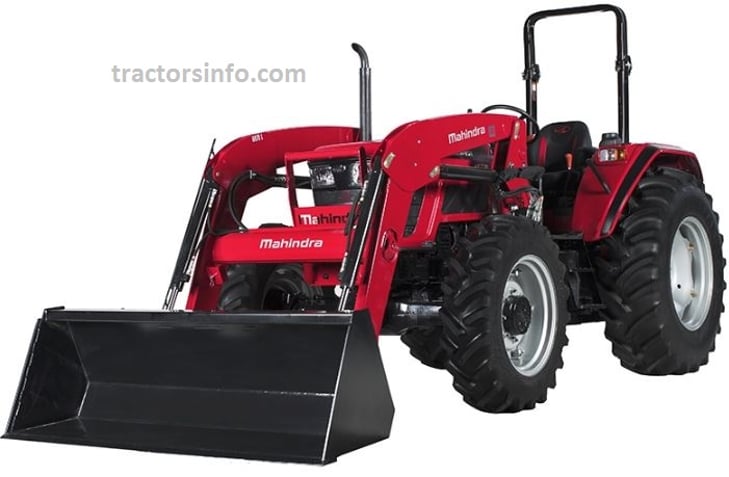 Largest tires for better traction
Longest wheelbase for increased stability and safety
Heavier standard weight to handle larger implements
mComfort™ Seat
Retractable seatbelt for easy access
Ultimate operator all-day comfort
Extra cushioning to support you
Integrated armrests for less fatigue
No regeneration down-time
No maintenance, just fuel up and go
No operator involvement
No extra training required
No high heat + no regeneration = increased fuel savings
Standard 15×15 Electronic Power Shuttle provides for a wide speed range and exceptional directional control for heavy-duty loader work
Best in class lift capacity provides for a wide range of implement attachment possibilities
Mahindra 6065 4WD Power Shuttle Specifications
| | |
| --- | --- |
| ENGINE |   |
| Cylinders | 3 |
| Engine HP (kW) @ RPM | 62 (46.2) @ 2100 |
| Displacement [in3 (cc)] | 161.7 (2650) |
| Bore & Stroke [in] | Bore: 3.78, Stroke: 4.8 |
| Fuel Tank [gal (L)] | 23.8 (90.0) |
| PTO |   |
| Type | 2-Speed Independent Single Lever PTO |
| Rear PTO RPM | 540/540E |
| PTO HP (kW) | 53.5 (39.9) |
| HYDRAULICS |   |
| Type | Open Center with Position and Draft Control, Telescoping Stabilizers and Flex Links |
| Implement Pump Output [gpm (L/min)] | 11.1 (42.0) |
| Maximum Total Flow [gpm (L/min)] | 15.7 (59.4) |
| 3-Point Hitch | CAT I & II |
| Lift Capacity [lb (kg)] | 4840 (2195) |
| LOADER |   |
| Loader Model | 6075-4L |
| Max Lift Height | 133 |
| Digging Depth | 5.5 |
| Lift Capacity | 3450 |
| Breakout Force | 5000 |
| DIMENSIONS |   |
| Overall Length [in (mm)] | 141.7 (3599) |
| Overall Width [in (mm)] | 73.2 (1859.2) |
| Overall Height [in (mm)] | 104 (2641) |
| Wheelbase [in (mm)] | 84.7 (2151.3) |
| Minimum Ground Clearance [in (mm)] | 12.2 (309) |
| Turning Radius [ft (m)] | 11.5 (3.5) |
| Weight [lb (kg)] | 6746 (3059) |
| TRANSMISSION |   |
| Type | Full Synchro Mesh with Forward /Reverse Power Shuttle and Constant Mesh Range |
| Speeds | 15F / 15R |
| Clutch | Power Shuttle with Torsional Damper (wet) |
| Brakes | Oil Immersed Brakes, Disc Diameter – 8.75 in. OD (222 mm), Ball and Ramp Type |
| TIRES |   |
| Ag [Front/Rear] | 11.2 x 24 / 16.9 x 30 |
| IND [Front/Rear] | 43 x 16-20 / 18.4-28 |
Mahindra 6065 4WD Power Shuttle Tractor Review Video