Lu Dort Went From Undrafted To An $87.5 Million Contract
Lu Dort was not selected in the 2019 NBA Draft, which has since passed. Do you believe the teams that passed on him now regret it since he recently signed a huge contract?
Even though breaking into the NBA is challenging, undrafted guys have it even harder. During their first two to five years in the league, first-round picks like Paolo Banchero and Jabari Smith will receive a set salary of millions of dollars, while second-round picks and undrafted players won't enjoy the same pleasures. They frequently have contracts with only partial guarantees and move around the league looking for a team willing to give them a chance.
Because of this, it is even more satisfying to see the results of their labor. Guard Luguentz Dort of the Oklahoma City Thunder went undrafted three years ago, but he recently signed his first significant NBA contract, reaching a significant NBA milestone.
Adrian Wojnarowski of ESPN first reported that Dort has been re-signed by the Thunder to a five-year, $87.5 million contract. Dort earned nearly $4 million overall in his first three seasons in the league. He will now be set for life, yet he is still only 23.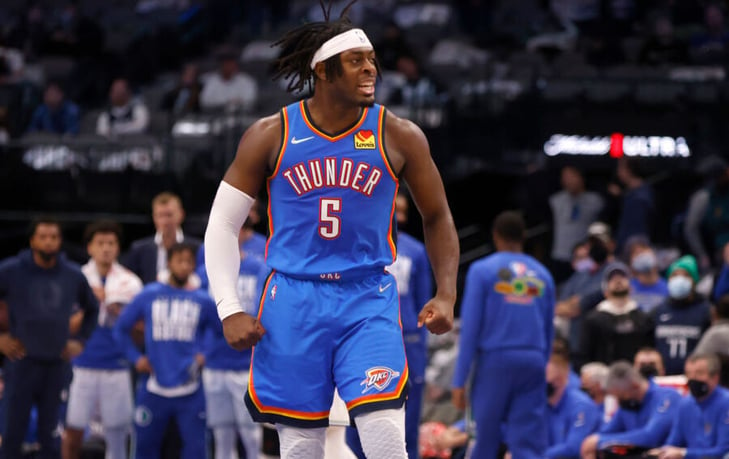 Getty Images/Ron Jenkins
The Canadian guard entered the 2019 NBA Draft after one season at Arizona State but was not selected. In order to advance from the NBA G League to the Thunder roster, he signed a two-way contract with both the Thunder and the Oklahoma City Blue. By the playoffs of his rookie season, he was guarding Houston Rockets forward James Harden and receiving plaudits for controlling the former MVP.
He continued to develop from there. Throughout the Thunder's rebuilding process, Dort has been a crucial cog in the team's machinery. He played in 51 games last season, averaging a career-high 17.2 points and 4.2 rebounds, before suffering a torn labrum in his left shoulder and missing the rest of the year.
He'll return to the court with some extra weight to his wallet after a successful procedure. Dort has gone from being undrafted and largely unknown to earning an average of $17.5 million per season for the next five years. It's a great story. He might even be able to add some postseason success to his résumé if the Thunder keep getting better.