Logan Paul Claims Jake Paul Is "Broke" Because He Invested Too Heavily In Crypto
If Jake Paul did actually invest all of his money in cryptocurrencies, he's probably feeling the pain right now as the crypto crisis has sent Bitcoin and other cryptocurrencies to recent historic lows.
As you are probably aware (hopefully from reading news headlines and not because of your own investment decisions), digital currency markets are in the toilet. Numerous exchanges and cryptocurrency hedge funds are insolvent or considering filing for bankruptcy. Since October, the price of Bitcoin has decreased by 70%. Massive layoffs are being prepared for by businesses like Coinbase.
A lot of people have lost A LOT of money in the last few months. Jake Paul, a former YouTuber who is now a boxer, is reportedly among those who have lost a LOT of money, at least according to his own brother.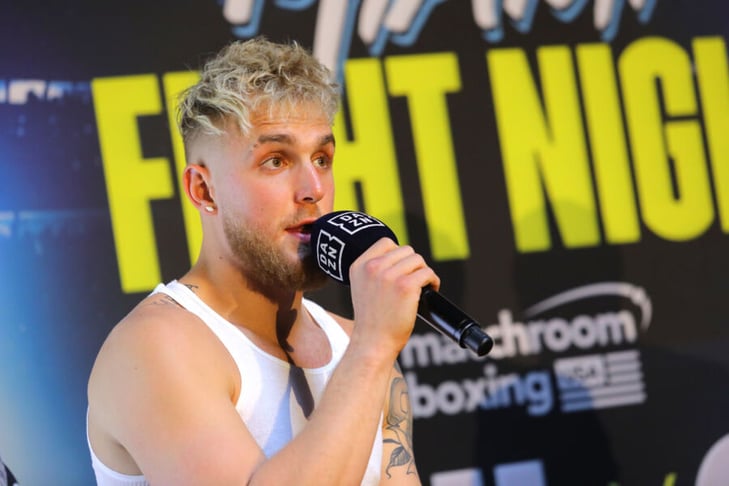 Getty Images/JC Olivera
Logan claims that the earnings are irrelevant:
"It doesn't matter, he put it all in crypto! He's a loser!"
Since Bitcoin and other cryptocurrencies have just fallen to historic lows due to the crypto collapse, Jake is probably suffering greatly right now if he did invest all of his money or a significant portion of it in cryptocurrencies.
To be fair, we don't know how much Logan fabricated his brother's predicament in order to make a funny story. On the other hand, Jake has been a vocal crypto supporter in the past, so it's a safe bet that a not insignificant portion of his assets are tied up in those types of investments.
If so, he wouldn't be the only well-known YouTuber to lose a ton of money in the crypto market. Just last month, YouTuber Olajide Olayinka Williams Olatunji, also known as KSI, admitted to having flushed $3 million down the toilet in about 24 hours after a horribly timed bet on the crypto Luna.
KSI tweeted in response to his own revelation:
"I just invested 2.8 million on the Luna purchase, and it's only worth $50,000. But it's okay since I'm still alive. I have my friends, my family, and my strong work ethic, hehe."