LeBron James Is Well On His Way To Becoming A Billionaire
LeBron James is well on his way to becoming a billionaire. But when will it occur?
He is King James for a reason, after all! LeBron James may not be a billionaire yet, but – to quote Jon Bon Jovi – "he's halfway there!"
Undoubtedly among the best basketball players of all time is LeBron James. He has 18 years of NBA experience. He played with the Miami Heat from 2010 to 2014, the Cleveland Cavaliers from 2014 to 2018, and the Los Angeles Lakers since 2018. From 2003 to 2010, he was a member of the Cleveland Cavaliers.
All three of the teams that James has played for to far have won the NBA Championship.
He is also taking significant actions off the court that will guarantee he continues to earn a significant income even after his playing days are gone.
LeBron James has a net worth of $500 million as of this writing. He has a number of businesses that, along with his NBA salary and endorsement deals, will soon double his net worth.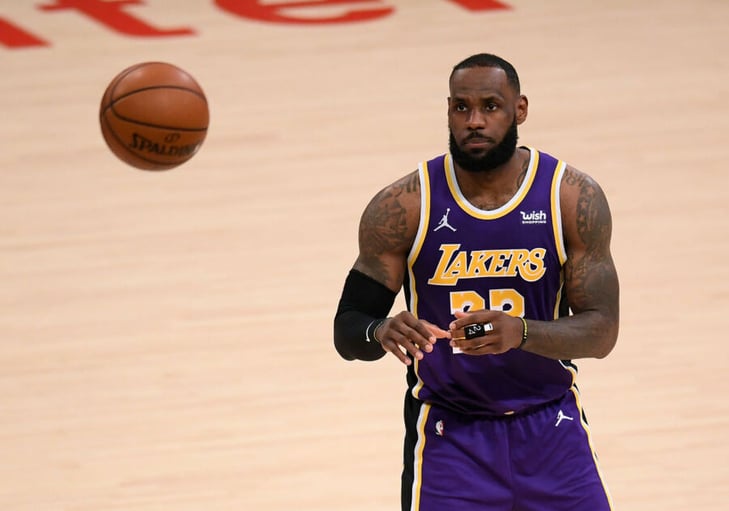 (Image: Harry How/Getty Images)
James receives $40 million from the NBA each year. He then makes an additional $55 million every year in lucrative endorsement deals.
Nike Money
LeBron had his pick of the top shoe manufacturers when he made his NBA debut at the age of 18 in 2000. He choose Nike. Originally, LeBron received $90 million with Nike over a seven-year period. Fun fact: Nike didn't offer LeBron the most money, but he associated the brand with greatness and signed with them. Reebok made him a $115 million deal. Could Michael Jordan's extensive relationship with Nike have had an impact on him? It doesn't seem too unlikely!
LeBron now receives at least $20 million annually from Nike. Depending on royalty milestones for shoe sales, that amount changes. He is sporting the 18th iteration of his signature shoe this season. In December 2015, LeBron signed a lifetime endorsement deal with Nike that will payout a reported $1 billion… over his… lifetime. It was the first lifetime deal Nike ever offered and reportedly the largest deal in the company's history.
Other Deals and Investments
James is a significant investor as well. For starters, James and Maverick Carter, his business partner, are joint owners of the Boston Red Sox. Additionally, they own stock in Liverpool FC. James also owns SpringHill Entertainment, which produced the upcoming movie "Space Jam: A New Legacy," which James also stars in. The business has made films, documentaries, and television programs.
LeBron made the decision to invest in Blaze Pizza, a pizza business, in 2012. He had a contract with McDonald's at the time. LeBron actually declined a $15 million extension offer from McDonald's in 2017 in order to fully commit to Blaze Pizza. As of this writing he owns at least 19 Blaze pizza franchises and the company is one of the fastest-growing restaurant chains of all time. LeBron's equity stake at the company's latest valuation is worth about $40 million.
Becoming A Billionaire
LeBron James' net worth will be about $680 million in 2025 when he reaches 40 and may retire if he continues on his present path. His pre-tax salary and endorsement revenues will be close to $1 billion at this point. If he just continues earning endorsement money, even half as much as he earns today, LeBron's net worth will pass the $1 billion mark in 2035. He will be 51 years old by that time.