Kevin Durant's New Contract Will Help Him Reach An Incredible Milestone
Kevin Durant will remain in Brooklyn for a while longer. His latest deal pushes him to an impressive milestone.
The summer has been fairly fantastic for Kevin Durant. Yes, his Brooklyn Nets were just a foot away from the Eastern Conference Finals and perhaps an NBA title. However, he was the greatest player on the gold-medal winning American Olympic team, and he committed to staying in Brooklyn by signing a significant extension.
Over four years, the agreement will be worth $198 million. Durant will decline his $42.7 million player option for the 2022–2023 season as part of the agreement. Next year, when he will earn $40.9 million, the new contract will start.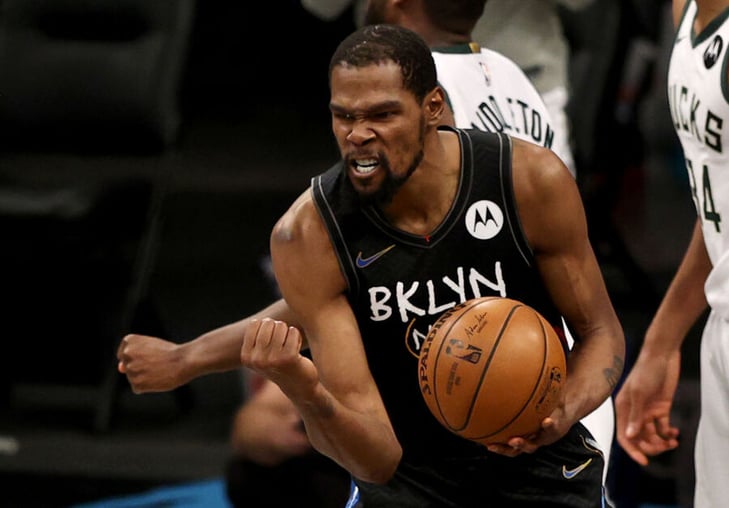 Durant's postseason averages — 34.3 points, 9.3 rebounds, and 4.4 assists in 12 games — were punctuated by a brilliant performance in Game 5 of the Eastern Conference Semis. He participated in all 48 minutes of the Brooklyn Nets' 114-108 victory over the Milwaukee Bucks, finishing with a triple-double of 49 points, 17 rebounds, and 10 assists.