According to Realtor.com, country music icon Kenny Chesney has put his vast, 56-acre mansion in Franklin, Tennessee, up for sale. The property, known as "Bella Luce," (Italian for "beautiful light"), has been listed with an asking price of $14 million, which would be a tidy profit for Chesney, who reportedly purchased it for $9.25 million back in 2009.
Bella Luce, priced to sell at $13,999,999, boasts a main house with four bedrooms and nine bathrooms across almost 12,600 square feet of living space. It is characterized as follows in its official listing: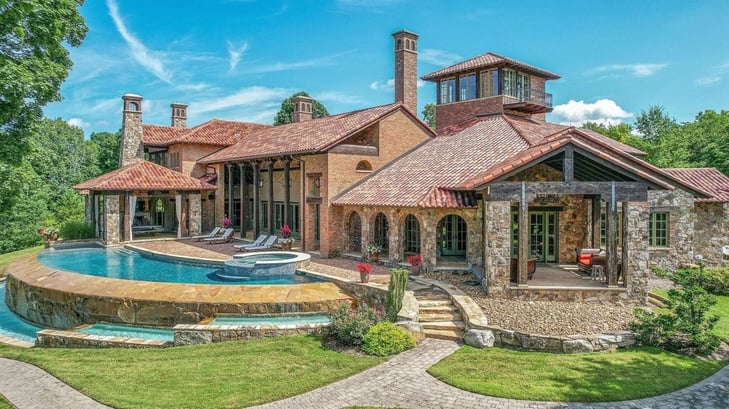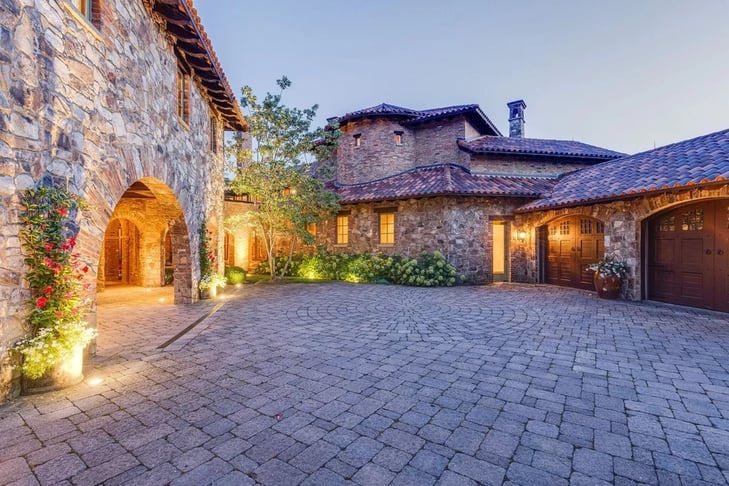 The most expensive offering in Franklin is Chesney's private Tennessee mansion, which would be a great place to live for anyone looking for a hidden, opulent haven in the Tennessee hills away from the normal hotspots for celebrities (but only a short drive to Nashville).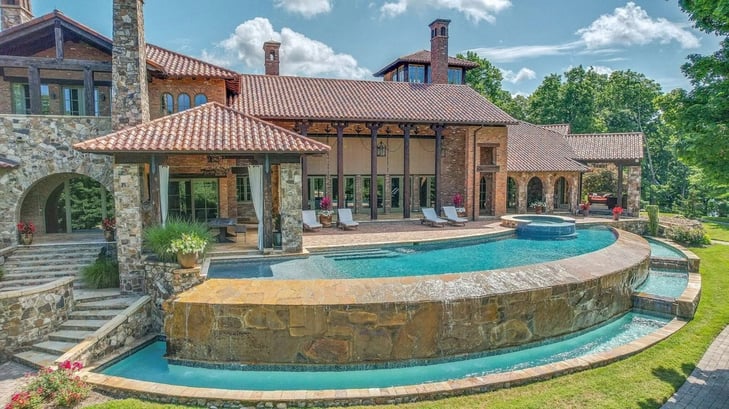 Image courtesy of French King Fine Properties/The MLS
2009 saw Chesney purchase Bella Luce on spec. The public doesn't seem to be privy to why he's decided to unload the property now, but he does have plenty of other real estate holdings elsewhere, including multiple properties on St. John in the US Virgin Islands.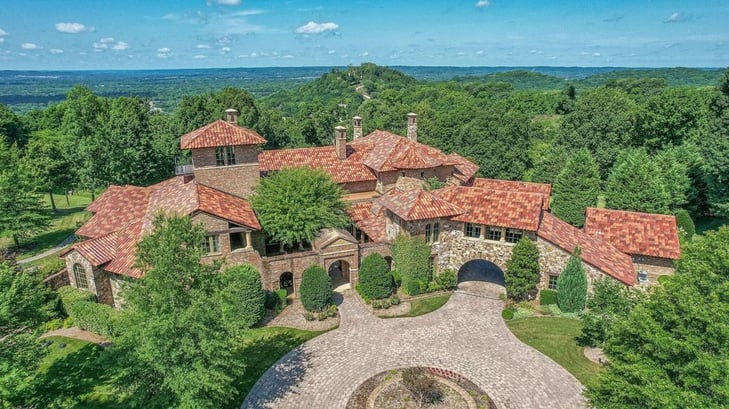 Image courtesy of French King Fine Properties/The MLS
***UPDATE***
Kenny sold his house in December 2021 for $11.5 million.