Kelly Clarkson Ordered To Pay Ex-Husband $200k Per Month In Spousal Support
This week, a judge in Los Angeles mandated that Kelly Clarkson pay her soon-to-be ex-husband spousal support of little under $200,000 per month.
Do you recall the scene from "40 Year Old Virgin" where Steve Carell yells "KELLY CLARKSON!!!!!" while having his chest waxed? I bet that excruciating wax-ripping pain is the same exact feeling Kelly had herself this week when she heard a Los Angeles judge's ruling on spousal support.
Kelly is currently in the middle of a contentious split with her husband of seven years, Brandon Blackstock. Together, they are parents to two kids.
The former manager of Kelly, Narvel Blackstock, is the father of Brandon. Narvel was married to Reba McEntire for many years, so Brandon grew up with Reba as his step-mom.
Kelly has amassed enormous wealth as a result of her wildly successful singing career and extraordinarily lucrative role as a frequent host on "The Voice." According to our calculations, Kelly Clarkson is worth $45 million. Kelly makes $560,000 per episode as a judge on "The Voice," according to our sources. That equals almost $14 million for each season. Kelly has earned $53 million working on "The Voice," before taxes, according to divorce court documents. Kelly's career-long earnings, including those from her songs, totaled little under $100 million.
Brandon originally asked for $436,000 PER MONTH in spousal support back in December 2020.
According to court records seen by TMZ, a judge ordered Kelly to give Brandon the following sums each month.
$195,000 per month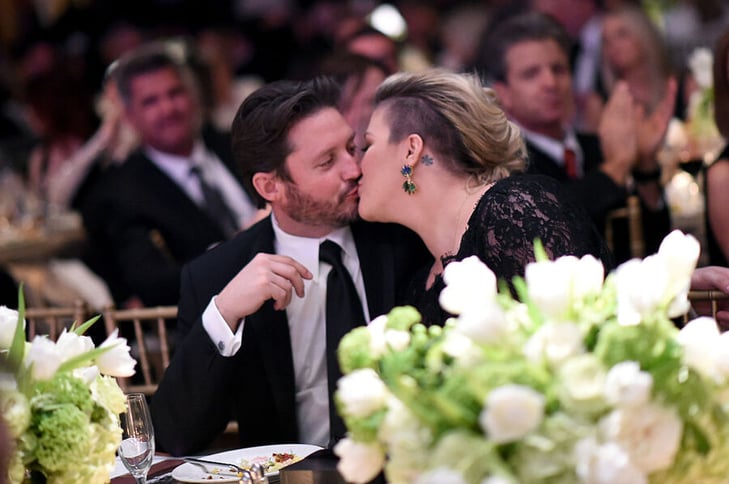 (Image credit: Michael Buckner via Getty Images)
I also have to assume that sum was paid with after-tax funds. I'm be no means a divorce lawyer but I have a strong hunch that Kelly is going to have to essentially earn $5 million per year just to cover these payments.
Last month the couple sold a 20,000 square-foot Nashville home for $6.3 million AND at the same time Kelly bought a new LA home for $5.5 million. They don't seem to have posted the $2 million ranch in Montana with 275,000 acres that they bought in 2015 yet.