Last postseason, Kawhi Leonard helped the Los Angeles Clippers reach new heights despite suffering an injury during the playoffs. Alongside Paul George and the rest of the team, he battled through the Dallas Mavericks and Utah Jazz, sending the Clippers to the Western Conference Finals for the first time ever.
It seems like there should be excitement on the horizon, but Leonard just declined his player option for next season. The option has a value of $36 million.
However, this choice does not indicate that Leonard is leaving. He's likely just setting himself up for a major pay day.
Most reports indicate that Leonard intends to remain in Los Angeles. He is local and seems to get along well with Tyronn Lue, his head coach, and his teammates. He also has a few alternatives regarding what to do next.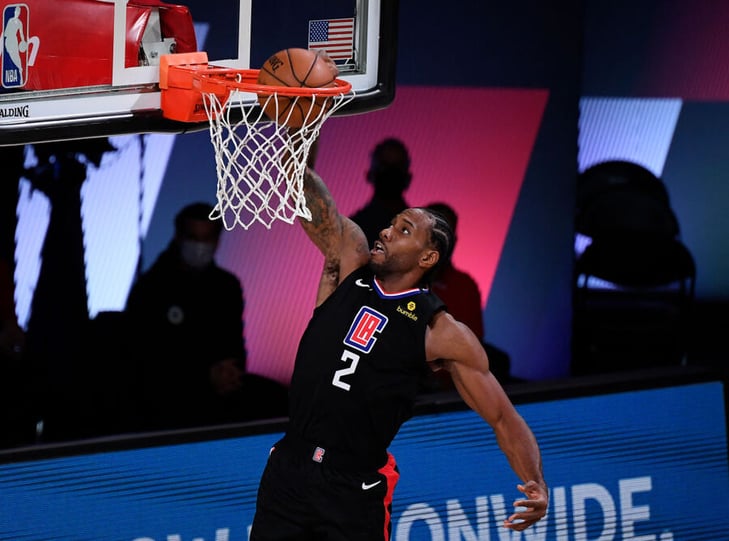 Getty Images/Douglas P. DeFelice
This summer, he can agree to a four-year, $176.2 million contract. In addition, he might agree to a one-and-one agreement this year (a one-year contract with a player option for a second year) and decide to leave it following the upcoming campaign. If he fulfills that, he would be able to negotiate a five-year, $235 million contract as a free agency in 2022.
The Clippers are hoping he can return healthy and resume his stellar play. In 52 games this season, his second in Los Angeles, he averaged 24.8 points, 6.5 rebounds, and 5.2 assists.