Danielle Bregoli, better known as Bhad Barbie, and even better known as the "Cash Me Outside" girl, has found an extremely lucrative new career according to a post from her official Instagram account (where she now has more than 17 million followers). If the numbers given are correct, Danielle appears to have earned more than $1 million in just six hours after signing up for an account on the OnlyFans website.
Bregoli apparently started an OnlyFans account just a few days after turning 18, which, in the eyes of many, lends the tale of her record-breaking achievement a rather disturbing undertone considering the sexual nature for which OnlyFans is known.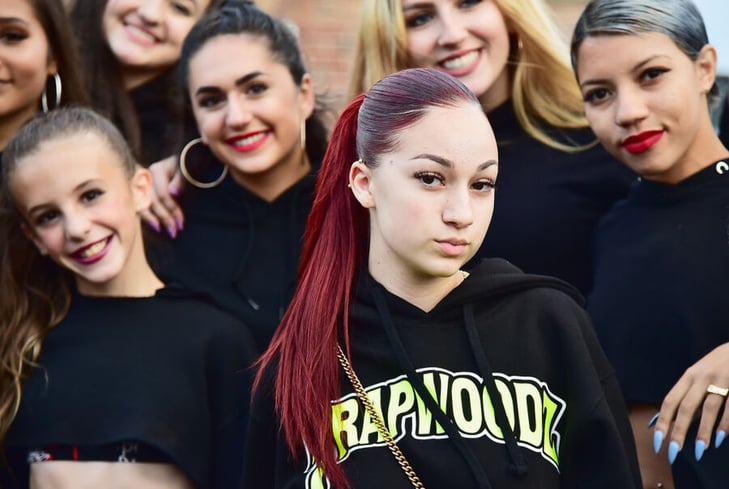 Photos by Theo Wargo/Getty
But it's challenging to ignore the data. As you can see from her Instagram screenshot, Danielle made $1,030,703.43 in her first six hours on the platform, according to information provided to The Daily Dot by an OnlyFans representative. These earnings are divided into:
Danielle rose to fame after appearing on a Dr. Phil program in 2016. Her segment was titled "I Want To Give Up My Car-Stealing, Knife-Wielding, Twerking 13-Year-Old Daughter Who Tried To Frame Me For a Crime".
Danielle's image immediately gained popularity online. She was brought back for a second appearance which was equally popular.
She soon moved to Los Angeles where she began releasing rap singles to a growing following of social media fans. You wouldn't believe how many of her tunes reached the Billboard Hot 100 chart.
Her salary increased along with her social media following. Danielle earns an estimated $300,000 per month posting for brands on Instagram.
She agreed to a $1 million publishing and songwriting deal with a record label in July 2019. She charges $40,000 for meet and greets at performances. From a 25-city music tour in 2019, she made an estimated $1 million.
In other words, Danielle is dominating even without OnlyFans.