Jessica Pegula Isn't The Most Famous Player At The Australian Open… But Her Trust Fund Might Make Her Richest!
The most wealthy competitor at the 2021 Australian Open is Jessica Pegula. Yes, she's wealthier than Rafael Nadal and Novak Djokovic, despite not being at the top of the tennis world.
Jessica Pegula is not the most well-known player at the 2021 Australian Open, but she might be the richest. She will eventually be, if not already. The 26-year-old American advanced to the quarter-finals after upsetting fifth seed Elina Svitolina in three sets. As a result, Jessica Pegula is one of the eight remaining women's singles competitors in the yearly competition. The salary for this position is at least $525,000. To you and I, a half million would be a significant sum. Jessica's trust fund has a rounding error. The combined wealth of Terry and Kim Pegula, her parents, is $4.6 billion.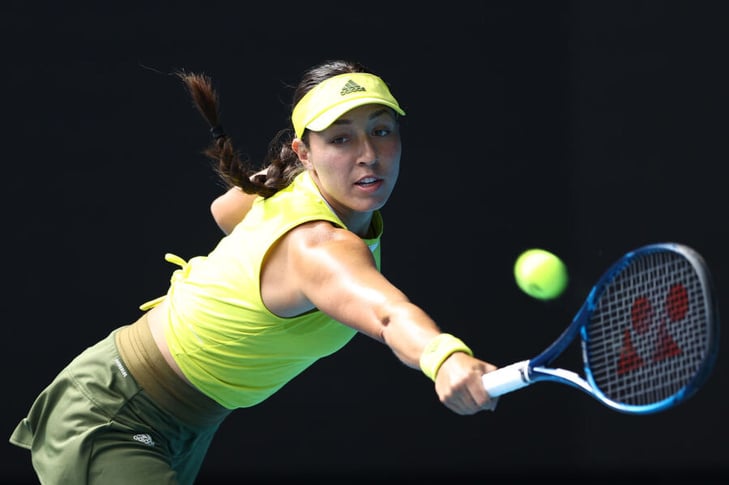 Terry Pegula is a self-made businessman who founded a small natural gas and oil drilling company called East Resources in the early 1980s. In 2010, Terry sold the company for $4.7 billion.
The proceeds from the sale served as the start-up capital for his second career as a sports tycoon. Pegula Sports & Entertainment also owns the Buffalo Bandits indoor lacrosse team, the Rochester Americans AHL franchise, a country music label, a recording studio, and the HarborCenter complex in Buffalo in addition to the Bills and the Sabres. In downtown Buffalo, directly across from the First Niagara Center, home of the Sabres and Bandits, is HarborCenter, which houses two ice hockey rinks, a hotel, and a sports bar.
As soon as Terry and Kim Pegula bought the Bills, Kim was asked to sit on the board of the NFL Foundation, a non-profit organization dedicated to improving the health and safety of sports, youth football, and community. Charlotte Jones, the daughter of Jerry Jones, owner of the Dallas Cowboys, serves as the committee's chair.
Kim and Terry Pegula have three children, with Jessica being the oldest. As a result of her father's first marriage, she also has two half-siblings. She became a pro in 2009 and is currently rated 61st in the world. She recently faced retirement due to multiple knee and hip ailments, in fact. She advanced to the third round of the U.S. Open in 2020. Her success in this year's Australian Open, though, is what has the tennis community talking. So far Jessica has beaten two-time Australian Open champion Victoria Azarenka, U.S. Open winner Sam Stosur, and Kristina Mladenovic, the former world No. 10, before beating Svitolina. Jennifer Brady, another American, will go up against Jessica next. Pegula would reach her first Grand Slam semifinal with a victory over Brady. She will play in her first Grand Slam quarter-final in her following game, which is also significant. Buffalo as a whole is supporting their native girl.