Jamal Mashburn Has Earned A TON Of Money Since His Retirement
It's one of the most common tales in sports: athletes going broke after they retire. How has Jamal Mashburn avoided experiencing the same outcome?
Despite the typically huge amount of money NBA players make during their careers, the sad truth is that a lot of them don't manage their funds very well. In fact, a Sports Illustrated survey conducted a few years ago indicated that five years after retiring, about 60 percent of NBA players are still in debt. More than half of the players in the league don't even last a decade without losing everything they have earned in this sport, where the average wage is $8 million. It's a depressing situation.
Over the course of 12 NBA seasons, Jamal made a salary of over $75 million. That would be roughly $30 million after taxes and agent fees, without accounting for lifestyle costs. So how is Jamal Mashburn's net worth currently $100 million… and rising?
After retiring, Jamal developed a portfolio of investments that would make the typical billionaire hedge fund blush. Currently, Jamal owns more than 100 food franchises, including Dunkin Donuts, Outback Steakhouse, and Papa John's. Mashburn owns five car dealerships, a waste management company and even sits on the board of directors of newspaper chain McCLatchy. He invested early in a cannabis startup, built hotels, and even made a failed $275 million effort to buy the NBA team Hornets.
What is his secret?
Mashburn is thriving and even giving back to the community, while some retired athletes are finding it difficult to make ends meet. It starts with his work ethic and determination to be more than just a basketball player, which dates back to when he was a child, watching businessmen carrying their briefcases around.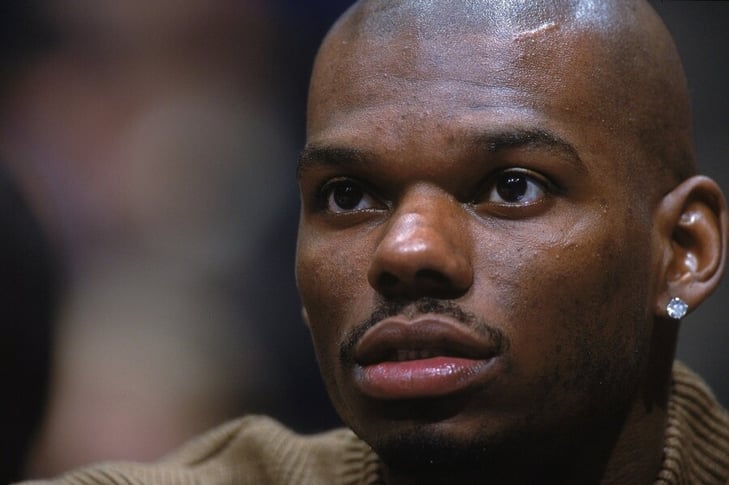 Early Life
In New York City, Jamal Mashburn was born on November 29, 1972. He joined the University of Kentucky basketball team after a productive prep career at Cardinal Hayes High School in the Bronx. In his junior year, he helped the team reach the Final Four while earning unanimous First Team All-American accolades. Mashburn excelled in basketball, but because his mother pushed him to pursue other interests so he would have something to fall back on—or, in Mashburn's words, "fall forward on"—he continued learning outside of sports.
Before signing his first professional contract, Mashburn donated $500,000 to start and endow the Mashburn Scholarship Fund at the University of Kentucky because he also wanted to give back. The scholarship finds individuals in the Lexington, Kentucky, area who are in the ninth grade and follows them through high school. They are given a full scholarship to attend either the University of Kentucky or Bluegrass Community and Technical College if they achieve their academic and personal objectives.
Entering the NBA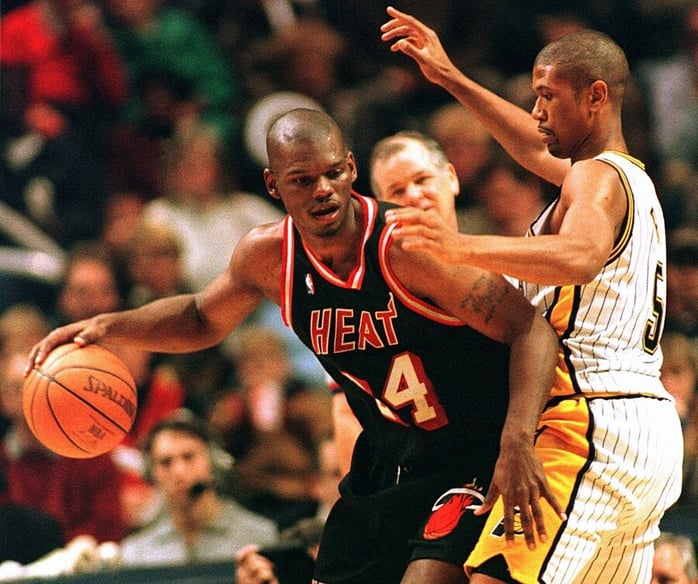 RUTHROFF, JOHN/AFP/Getty Images
The Philadelphia 76ers acquired him through trade despite the fact that he would miss the entire season. Mashburn, however, was unable to recover from his knee injury and never played for the Sixers. Mashburn retired in 2006 because he claimed he didn't want to play to the point where he couldn't have a decent quality of life after basketball.
For the duration of his career, Mashburn averaged 19.1 points, 5.4 rebounds, and 4.0 assists per game. As one of only six NBA players to average at least 20 points per game in their final season (technically, his two inactive years don't count for this record), he is also the answer to a fairly unusual trivia question. Mashburn averaged 20.8 points his final year with the Hornets, and joins Jerry West, Larry Bird, Drazen Petrovic, Reggie Lewis and Michael Jordan as the only players to reach that scoring level in their swan song season. really excellent company!
Retired Entrepreneur/Philanthropist
Mashburn has maintained his commercial skills since his retirement. He also owns a venture capital firm and a marketing firm in addition to his franchises. In 2013, the small forward teamed up with former NFL player Winston Justice to launch Mashburn Justice Capital Partners, a firm investing in high-tech startups. An Illinois-based cannabis business named Revolution Global is one of their largest bets. In addition, he has started working on a hotel development project in Rochester, Minnesota.
Mashburn Sackett, a marketing firm with offices in Chicago and Miami, was established in the meantime. The agency's main goal is to cater to the growing demand for more nimble organizations that can react to internet changes more quickly and successfully. The agency specializes in social media, integrated film, 3D production, interactive, experiential, and viral marketing, as well as other relevant digital services.
Jamal discussed his approach in an interview with nola.com from the previous year:
Mashburn has continued to give back as well; he is a founding member, officer, and director of the nonprofit organizations The MAP Foundation and Mashburn Family Foundation, both of which support those in need of medical and educational assistance. The former baller currently sits on the Board of Directors for the National Forest Foundation and formerly served on the advisory board for Central Bank & Trust Company in Lexington. He also educated people about basketball while working as a commentator for ESPN from 2006 to 2010.
We hear the cautionary tale of the athlete who spends all of his money on extravagant and pointless stuff much too frequently. But rather than splurging on a car or decking out his home with the latest trendy electronics, Mashburn has continued to work hard and make wise investments, and it's paying off in a big way.