Is This The Most Valuable Olympic Medal Ever? Philippine Athlete Rewarded With Huge Bonus And TWO Homes!
The Philippines' first-ever gold medal was won by Hidilyn Diaz. Her impressive victory is going to pay off in a big way.
The narratives surrounding the Olympics are always quite interesting and entertaining. For example, we've just seen 17-year-old Alaskan Lydia Jacoby have an impressive come-from-behind upset win in the 100m breaststroke. A lively conversation about the significance of addressing athletes' mental health was started by Simone Biles. And a raft of new sports, like sport climbing, skateboarding, and surfing, are making their debuts.
But Hidilyn Diaz's triumph has arguably been the most amazing moment of the Olympics thus far. After training at home using water jugs attached to the end of a bar, Diaz won gold at the 55kg weightlifting competition, lifting an Olympic record 224 kilograms.
She became the first athlete from the Philippines to win a gold medal, ending a 97-year drought. And she's receiving a sizable payoff for her efforts.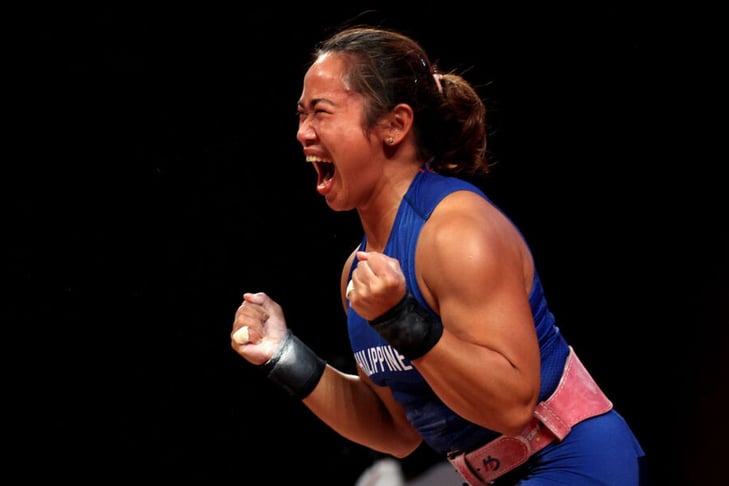 Diaz truly is bringing home the gold for winning the competition.
A total of 33 million pesos, or nearly $600,000, and not one but TWO mansions would be given to Diaz by her own country. Andrew L. Tan's property conglomerate Megaworld is offering Diaz a condo in the Eastwood City neighborhood of Quezon City. The Associated Press reported that a different real estate firm would offer Diaz a condo in a posh area of Manila.
In a statement, Megaworld expressed pride at having provided Diaz, the nation's first gold medalist athlete, with a residence in the township's first ever development.