The Dallas Cowboys and Dak Prescott have experienced a wild trip together. The quarterback, who is 27 years old, was chosen in the fourth round of the 2016 NFL Draft with the intention of backing up Tony Romo while he developed. Prescott, though, was catapulted into the starting position in Week 1 of his rookie season after Romo sustained a spinal compression fracture during the preseason.
Prescott exceeded expectations and never relinquished the starting job. However, it took years for the quarterback and the organization to agree on a new contract. In 2020, the Cowboys gave Prescott the franchise tag. Prescott sustained a horrific injury five games into that season in which he fractured his right ankle and dislocated his right ankle.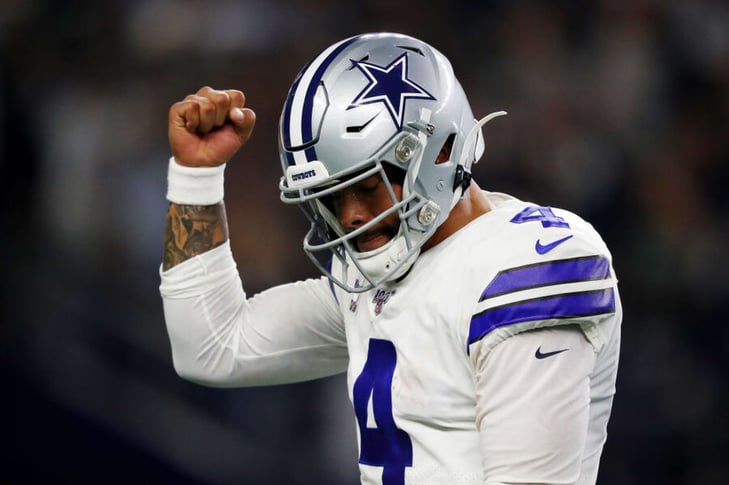 Getty Images/Tom Pennington
The four-year, $160 million deal between the Cowboys and Prescott has a potential value of $164 million. The deal includes $126 million guaranteed, with a record $75 million due the first year, per ESPN's Adam Schefter. The largest signing bonus in NFL history is also included in the agreement, totaling $66 million. Average annual revenue for the first three years of the contract was $42 million.