India's Youngest Billionaire Nikhil Kamath May Have Cheated In A Charity Chess Tournament
The youngest billionaire in India, Nikhil Kamath, is at the center of a scandal after being accused of cheating in a charity chess match.
The youngest billionaire in India is Nikhil Kamath. He is a 34-year-old chess champion who dropped out of school in 2000, when he was 14, to focus on his chess career. He continued doing that for a while, but when he was 17 years old, he developed an interest in stock trading. He and his brother Nithin created the discount brokerage business Zerodha in 2010. Zerodha earned the title of largest retail stock brokerage in India by 2019 without obtaining any outside funding. The number of registered users on Zerodha has doubled in the last year. Every day, the business manages transactions worth $10 billion.
Five-time world champion Viswanathan Anand recently challenged Kamath and a number of other Indian celebrities to an online chess battle for charity.
Unexpectedly, Kamath defeated Anand in just 34 moves, achieving a 98.9 percent accuracy rate. In other words, 98.9 percent of Kamath's plays were the best moves suggested by computer chess engines.
Kamath claimed, "I was incredibly lucky," after winning.
The victory of Kamath is essentially superhuman. And improbable. His results in chess games played on Chess.com show him with a maximum efficiency of 10.9%. He has been defeated by players with far less expertise in just four to twelve moves. He defeated the five-time world champion, but how?
Actually, none of this is even speculative. Kamath acknowledged using a chess program. Chess.com disabled his account as a result.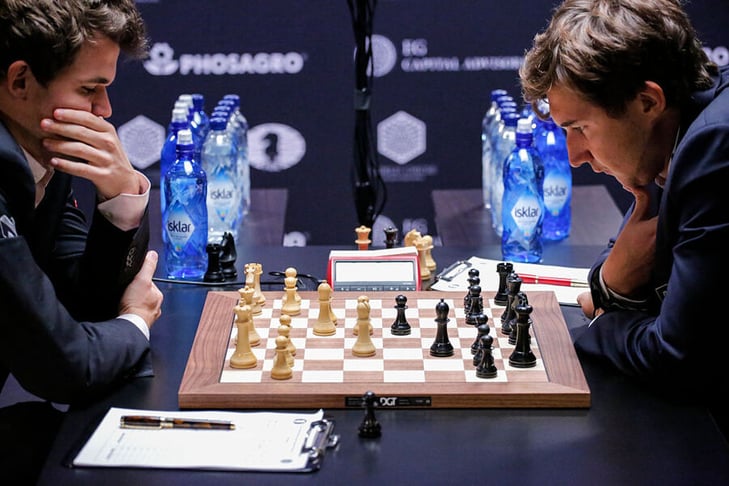 In essence, Kamath didn't want to lose in a very visible chess match because he was aware that the legend he had made up about himself might have been revealed.
Kamath is stoking the commotion on Twitter. In a post on June 13, he wrote:
"It is absurd that people believe I actually defeated Vishy in a chess match. That's similar to me waking up and beating Usain Bolt in a 100-meter sprint. I was able to approach the game as a learning experience thanks to the assistance of the game analysts, computers, and Anand sir himself. Fun and charity were the goals of this. In retrospect, that was quite foolish because I didn't foresee how much confusion may result from this. Apologies."
Famously, Warren Buffett observed, "A reputation takes twenty years to establish, but only five minutes to destroy. You will act differently if you consider that." Perhaps Kamath ought to consider that seriously.