Iceland's Only Billionaire Made A Fortune… Lost Everything… Then Made It Back Again
Björgólfur Thor Björgólfsson, the only billionaire in Iceland, amassed a vast wealth. lost everything almost immediately… then managed to make it all come back.
Iceland is home to just one billionaire. a billionaire who has had significant ups and downs on their path to joining the three-comma club. In fact, for Björgólfur Thor Björgólfsson, ups and downs have become something of a family tradition. The 54-year-old needed only ten years to become a billionaire, and only one year to lose everything.
Earning A Fortune
Thor decided to restore his father's good name. He moved to Russia after completing his undergraduate studies at UC San Diego and NYU. Russia was experiencing the fall of the Soviet Union during the beginning of the 1990s. Thor established a soft drink and beer company. People assumed he had connections to the Russian mafia since he was so successful during such a turbulent period in the nation's history. Uncertain if those rumors were true or not.
Thor returned back to Iceland after selling his soft drink and beer business to Heineken for $100 million in 2002.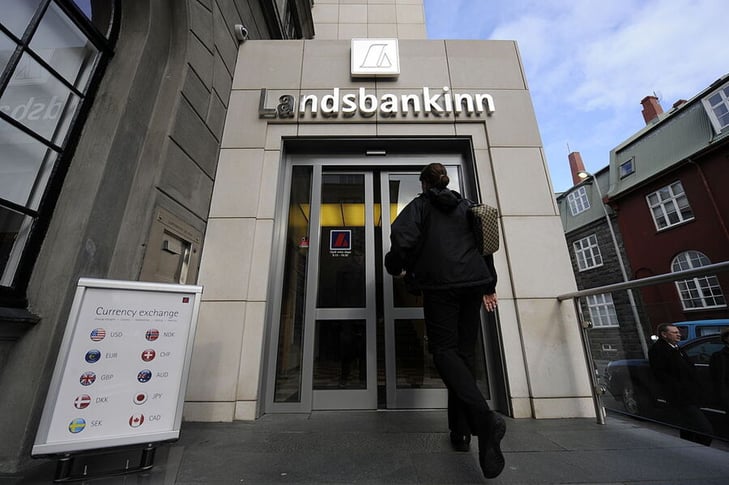 (OLIVIER MORIN/AFP via Getty Images )
Losing A Fortune
President of Iceland Olafur Ragnar Grmsson was in a panic on Friday, October 3, 2008. In the escalating global financial crisis, Iceland was on the verge of collapse. The government had already seized one of Iceland's top banks and now Landsbanki was showing signs of trouble. Thor received a call from Grmsson in London telling him to return home right away.
The Landsbanki, Thor's bank, was seized by the Icelandic government within the following 72 hours. The country of Iceland was essentially insolvent by the end of the week. Its money had no value. The city's stock exchange was closed. Numerous people lost their jobs as well as their savings. The financial crisis, the loss of jobs, and the loss of savings were attributed to Thor.
Actavis, the pharmaceutical firm Thor purchased just before the financial crisis, was also collapsing on top of all of that. A New Jersey manufacturing facility had to recall all of its products. When the CEO left, he sued Thor. Thor countersued him. Thor would have been obliged to sell his interest if Actavis had been in financial good standing when Iceland failed. As it was, the banks cooperated with him since they stood to lose a lot if Actavis failed as well.
Thor was once revered as an economic visionary whose bank "guaranteed" high interest rates. Thor became one of the most despised people in Iceland when Landsbanki collapsed. His debtors were indignant. He personally guaranteed $1 billion of the $10 billion in debt held by his firms.
Thor was burdened with $350 million of his father's debts that he had personally guaranteed in addition to the Landsbanki and Actavis problems. His creditors were hesitant to sell their assets for a pittance. Like his great-grandfather and father, Thor was resolved not to declare bankruptcy. So, 100 attorneys, consultants, bankers, and restructuring specialists who were there on behalf of all of Thor's creditors assembled in London in July 2010. Their strategy involved rearranging his debts. Thor committed to refraining from borrowing money until he had paid off his $1 billion debt. After reaching an agreement, the banks took possession of one of his homes in Reykjavik and a vacation home in Thingvellir. He was told to sell his Ferrari, yacht, and private jet. Only roughly $15 million was totaled. Thor's creditors were also to get any dividends from his remaining holdings, which included Actavis, including the bulk of the proceeds if it was sold.
The Comeback Kid
Actavis' former CEO Siggi Olafsson, who was then employed by Watson Pharmaceuticals, made a call to Thor in 2011. Olafsson intended to look into a combination with Actavis with the help of his supervisor. Actavis was acquired by Watson for roughly $6 billion in October 2012. In exchange for the $5.4 billion it had invested in the purchase five years prior, Deutsche received cash. The initial $230 million installment was given to Thor's creditors. Thor agreed to buy 4.3 million Actavis shares in exchange for his entitlement to the cash he was otherwise entitled to. Those shares were eventually worth about $700 million, allowing him to pay off the rest of his debt to Icelandic creditors in 2014.
He had paid back everything by the middle of 2014. Today he's back to billionaire status, with a net worth of $2.2 billion.
Björgólfur The destiny of Thor Björgólfsson's great-grandfather, grandpa, and father was avoided. He recovered and ended the pattern of family bankruptcies.
The current properties owned by Thor and his wife, the director Kristin Olafsdottir, include a $15.5 million mansion in Notting Hill, a $63 million mansion in London, and an Italian-style villa near Reykjavik.
The takeaway? You might be down, but you're never out!