A Song Is Born
The blockbuster hit song "How Deep Is Your Love," which was featured in the end credits scene of the Jackie Chan/Chris Tucker box office smash "Rush Hour," was a major factor in Dru Hill's 1998 follow-up album "Enter the Dru," which went double platinum.
Despite their enormous success, Woody Rock, a member of Dru Hill, left the band in 1999 for an unspecified reason. The surviving members deliberated how to proceed for months. Sisqó informed their manager Kenneth Crear that he wanted to release a solo record while they were debating. Sisqó actually hoped a successful solo album would reignite and reconnect Dru Hill (btw, technically, this is pretty much what ended up happening).
Tim & Bob were enlisted by Kenneth Crear to make the beats and produce "Unleash the Dragon," Sisqó's debut solo album.
The single "Got to Get It" had some success, peaking at #40 on the Billboard Hot 100, but it wasn't enough to make the album popular.
Thong Song
Tim & Bob are responsible for the creation of "Thong Song," as we already mentioned. The original prototype beat was composed by Tim and was based on a remix of Wes Montgomery's rendition of The Beatles' "Eleanor Rigby." The violins from "Eleanor Rigby" were actually used in Tim's demo version.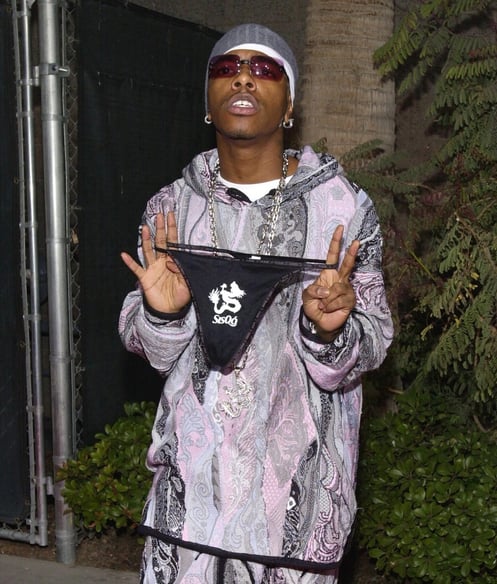 Livin' La Vida Loca
As you may recall, Sisqó sings the following three verses in "Thong Song":
"Because she was living the high life!"
Desmond Child
One of the greatest songwriters of all time is Desmond Child. Here's a quick sampling of some of his hits over the decades:
Desmond composed and produced the songs "The Cup of Life" from 1998 and "Livin La Vida Loca" from 1999 for Ricky Martin.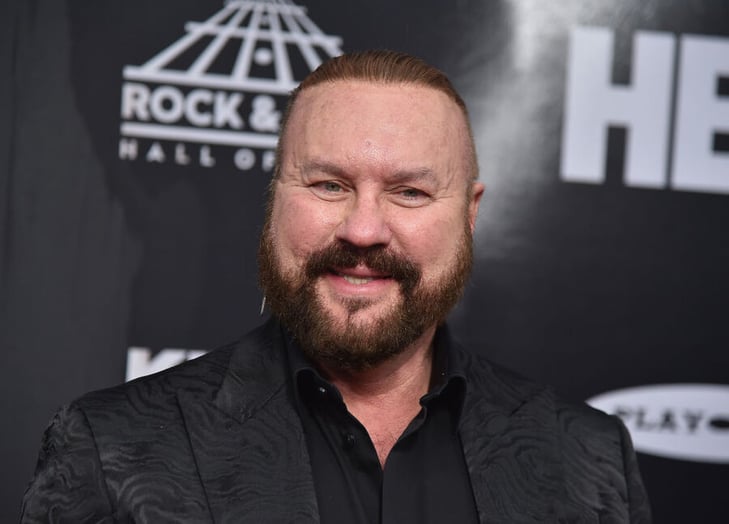 Desmond Child (Image via Getty Images/Theo Wargo)
Desmond, like the rest of us, was powerless to evade "Thong Song" once it was made available on that terrible day in February 2000. When he heard his lyrics used so prominently, his lawyers reached out to Def Jam, the owner of Def Soul which unleashed "Unleash the Dragon".
Months were spent in lengthy negotiations regarding rights, permission, and revenues.
Had Sisqó cleared the song BEFORE it became a hit, he probably could have paid Desmond a nominal sum, maybe a few hundred thousand dollars as a flat fee. Desmond was in charge now that that song had become a huge international smash. Additionally, he was against a small flat cost. He desired a share of the business. A large one.
After everything was said and done, Desmond Child was left with not just a tiny portion but also the majority of the song's publication rights and consequently, royalties.
According to Tim & Bob in the Vice documentary, as soon as the judgement came down twenty years ago, their royalty checks shrunk to almost nothing. Desmond still earns more from "Thong Song" than Tim, Bob, and Sisqó put together.
This is how "Thong Song" became essentially owned by the songwriter of "Livin' La Vida Loca." These are two songs, out of about 100, that have enabled Desmond Child to rack up on a net worth of $200 million.
Every Breath You Take
In the end, Sting received 100% of the song's publishing royalties. After selling more than 7 million copies, Diddy's remix would go on to become one of the best-selling songs of all time.
According to Sting's former business manager, who made the claim in 2010, "Every Breath You Take" is accountable for more than one-fourth of the singer's total lifetime publishing earnings, which had totaled between $20 and $40 million up to that point. The business manager also stated that Sting received an average of $2,000 in royalties from that one song every single day of the year as a result of the remix. roughly $730,000 annually.
And it was before the emergence of all the prominent streaming platforms we see now, which was a decade ago! Is it reasonable to believe that Sting has earned between $60 and $80 million to date on his song? Between the two song versions, perhaps a few million dollars in royalties each year?
Here's the greatest part (for Sting): The final "I'll Be Missing You" sample didn't include any of Sting's physical contributions to "Every Breath You Take." The guitar riff used in the Diddy remix was composed and played by Andy Summers, a member of Sting's band, the Police. Unfortunately, Andy never made an effort to be given credit for the song.
1) Always obtain permission PRIOR to something becoming well-known.