How Rich Would Bill Gates Be Today If He Never Donated A Dollar To Charity?
One of the wealthiest persons in the world is Bill Gates. We thought it would be interesting to take a look at not just his history of giving, but also how much he'd be worth today if he had never donated a single dollar to charity.
Sadly, lately, Bill Gates has been the target of a number of wild conspiracy theories surrounding the coronavirus pandemic. Fortunately, a post about how Gates has spent decades of his life and many tens of millions of dollars supporting humanitarian causes went viral. The article makes the very real claim that Gates has essentially improved humankind's quality of life on Earth more than any other person in history. Although a little exaggerated, Gates has donated more than $50 billion to charity since 1994. The amazing thing is that he has given away more money than his wealth has risen.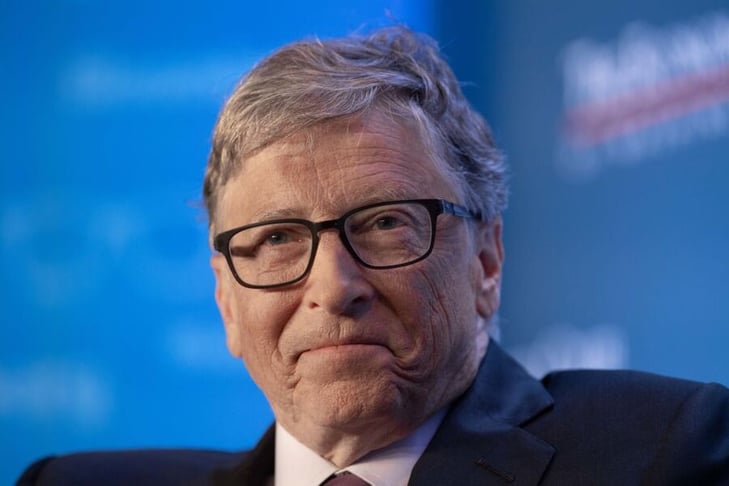 via Getty Images, Nicholas Kamm/AFP
Naturally, Gates became wealthy after helping to start Microsoft. As the business launched and became a pioneer in the personal computer revolution, he was in the right place at the right time. Through this method, Gates rose to fame and fortune, first becoming a millionaire and later a billionaire. At the beginning of 2000, Gates resigned as CEO of Microsoft and focused on his vehicle for charitable giving, the Bill and Melinda Gates Foundation. Gates left his position as a member of the Microsoft board in March of this year. He continues to hold 1.3 percent of the business. The market value of Microsoft as of today is $1.674 trillion. Microsoft stock owned by Gates is worth $7 billion. The assets of the Bill and Melinda Gates Foundation exceed $50 billion.