How Much Will Tom Brady Earn If The Tampa Bay Buccaneers Win The Super Bowl?
After 20 years with the Patriots, Tom Brady has led another franchise to the Super Bowl. If the Bucs win, he will earn the following sum of money.
Same outcome with new team. Tom Brady returns to the Super Bowl in his debut year with the Tampa Bay Buccaneers. The three-time MVP will attempt to win his seventh championship in the past ten years. And should he succeed, there's a lucrative payday waiting for him.
Brady can earn $500,000 in incentives if the Bucs defeat the Kansas City Chiefs in the Super Bowl. Even if he fails, the playoffs brought him a financial bonanza.
According to Adam Schefter of ESPN, the 43-year-old Brady has already earned $1.75 million this postseason. Brady made $500,000 for reaching the playoffs, $250,000 for the Bucs' wild-card win over the Washington Football Team, $500,000 for the divisional playoff win against the New Orleans Saints, and another $500,000 for leading the Bucs to victory over the Green Bay Packers.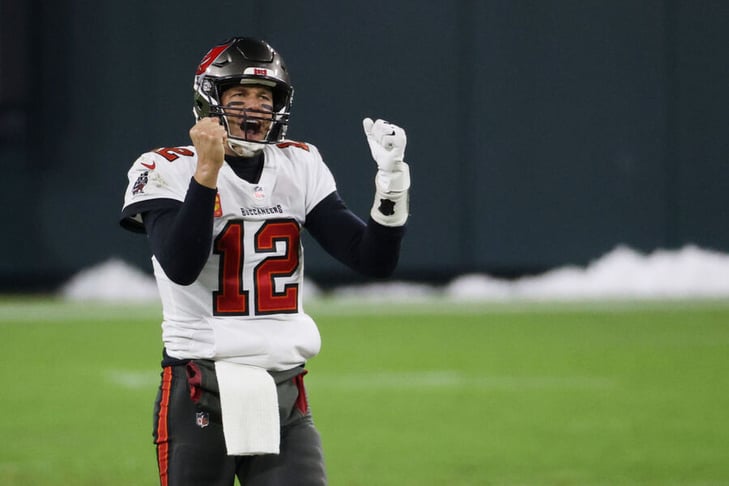 Getty Images/Dylan Buell
If Tampa Bay can win and end its postseason run, he will earn a total of $2.25 million.
Brady has made more than $200 million in career earnings, plus a healthy chunk of change from various endorsements and sponsorships.
Winning another Super Bowl ring will be Brady's top priority on Sunday. However, the ability to increase the bank's balance is also a wonderful perk.