How Anthony Hsieh Rose From Liquor Store Cashier To Mortgage Industry Billionaire
In 1979, 14-year-old Anthony Hsieh was working in his family's liquor store when a masked gunman walked into the store, pointed a gun at his head, and demanded he empty the cash register. This gave him the perspective he required to launch an ambitious, fledgling mortgage business and grow it into the second-largest business of its kind in the nation.
In 1979, a masked shooter entered the liquor store Anthony Hsieh was working in while he was 14 years old in Long Beach, California. He was told to empty the cash register while a gun was raised to his head. His early years passed before his eyes quickly. He escaped unharmed. Turning a tragedy into a triumph, the experience gave Anthony the perspective he needed later in life to found a scrappy, upstart mortgage company and turn it into the second-largest company of its type in the country. Hsieh's involvement in the holdup also provided him the courage to face the prejudice and animosity he eventually ran into as an Asian American seeking to establish a business in the finance sector. Oh, and by the way, that wasn't the first time he had to wait in the store that belonged to his family. At the family store, he was the victim of two additional armed robberies.
The company LoanDepot Inc. was founded by Anthony Hsieh. Earlier this year, the company went public on the New York Stock Exchange. Anthony Hsieh became one of the few Asian-American millionaires in the United States after his public offering.
This is his tale…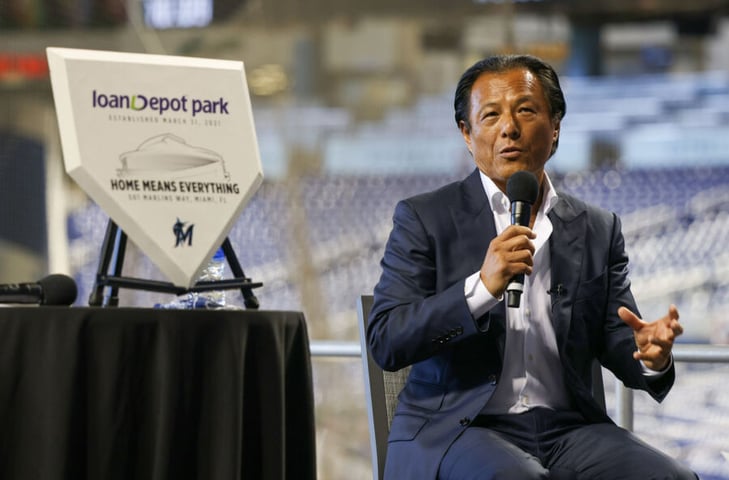 Early Life
As he collected money to build his own store, Hsieh's father worked as a grill cook. Since neither of his parents spoke English, Hsieh began assisting his parents with all of the family's key financial decisions at the age of 8—from purchasing furniture and vehicles to obtaining a mortgage for their first home in America. Anthony believes that his background gave him the fortitude he needed to take on Wall Street's top institutions and break into one of the financial industry's most competitive sectors.
The goal of Hsieh's parents was for him to study medicine. There was just one small issue: Anthony was frightened of blood. His parents suggested what they believed to be an acceptable alternative: he could become a dentist.
The idea didn't appeal to Hsieh either.
Anthony eventually enrolled at California State University, Fullerton where he played on the baseball team. One day after practice, the father of one of his teammates told Anthony he needed to get into the mortgage industry. That was all Anthony had to do, and it was really straightforward. He put in a job application to become a loan officer at a little mortgage institution. On the moment, he was given the job.
LoansDirect
Anthony discovered the modest business had greater potential than his superiors could recognize four years later. He offered to purchase the company in 1989. They concurred. Anthony proceeded to get rid of the outdated technology of typewriters and fax machines, installed the latest computers, built a website, and renamed the company LoansDirect.
Early on, LoansDirect operated much like other traditional brick-and-mortar loan originators. People trying to buy a home would visit one of the firm's physical offices and request a loan.
Towards the middle of the 1990s, Anthony could see how the burgeoning World Wide Web could revolutionize the loan business. One of the first mortgage firms to accept online applications was the newly rebranded LoansDirect.com.
Anthony invested the following year's financial windfall in his passion for marlin fishing. Fun fact: A major league baseball team's stadium was named after another Anthony Hsieh company, LoanDepot, decades later. The Miami Marlins are the group.
HomeLoanCenter
Anthony returned to the mortgage industry after a year out to catch marlin. In 2002 he founded HomeLoanCenter.com, the first online platform that offered a full suite of mortgage options in all 50 states.
Anthony sold this company to LendingTree in 2004. Terms weren't made public.
LoanDepot
The most recent business venture of Anthony Hsieh is LoanDepot, which also holds the name rights to the Miami Marlins stadium.
One of the biggest nonbank consumer lenders in the US today is LoanDepot. Since its founding in 2010, LoanDepot has funded more than $250 billion in consumer loans.
2020 saw $4.3 billion in revenue for LoanDepot. Hsieh believes his business will keep growing as millennials and GenZ, who are totally comfortable doing business online, seek mortgages for their homes
In February 2021 LoanDepot went public, raising $62 million in cash in the process. The company's market value is $4 billion at the moment.
Anthony owns 200 million shares of LoanDepot which currently trades at around $13 a share. His stock investments are valued around…
$2.6 billion
None of Anthony's former riches from earlier firms is included in that.
The Good Life
In 2014 Anthony paid $16 million for a mansion in a gated Newport Beach, California community. This residence is still his.
Anthony Hsieh spent $61 million buying a SECOND house in Newport Beach, California, in October 2020. In Orange County, California, this acquisition currently holds the record for the most expensive home ever bought. Does he have a mortgage, I wonder?
The home is 19,000 square feet and sits on a little less than an acre of land in a gated community. There are ocean views from the full rear of the house. The property also has a detached guest house, gym, home theatre, large terrace, and patio overlooking the ocean. The monthly HOA dues are $2,500.
Hsieh still takes pleasure in sport fishing. He owns and is the captain of Team Bad Company – a team of seven sport fishermen who travel the globe to take part in the biggest fishing competitions. One of the best fishing teams in the world, Team Bad Company has earned more than $6 million in prize money. Blue and black marlins weighing more than 900 pounds have been caught by Hsieh.
Not bad for a former booze shop cashier who is an immigrant!