Helen Mirren And Taylor Hackford List Hollywood Hills Mansion For $18.5 Million
The estate was constructed in 1908 for silent movie actor Dustin Farnum, and in the years before Hackford bought it in the 1980s, there were relatively few owners.
Helen Mirren and Taylor Hackford, a prominent couple in Hollywood, have advertised their expansive Hollywood Hills house for $18.5 million. But they reportedly haven't decided whether they actually intend to sell the mansion — since they're also considering just renting it out if the right tenant happens to come along.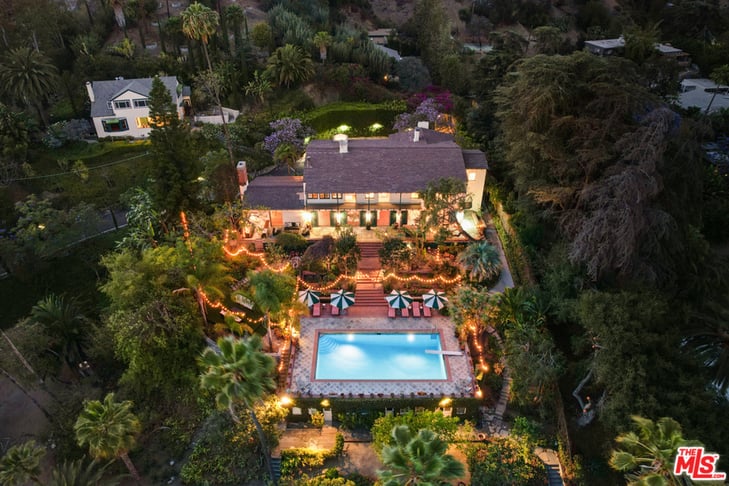 Image courtesy of Coldwell Banker/The MLS
It's understandable that Mirren and Hackford would have mixed feelings about letting go of the home, even though they primarily live on Lake Tahoe in Nevada now. Before being married in 1997, Mirren claims that it was their first home together, and they moved in back in the 1980s.
"It's very unusual to have a house that's, you know, over 100 years old and it's only had four owners over that time because L.A. houses trade often… The history of this home and the fact that every resident was a successful artist in Hollywood made us feel incredibly privileged."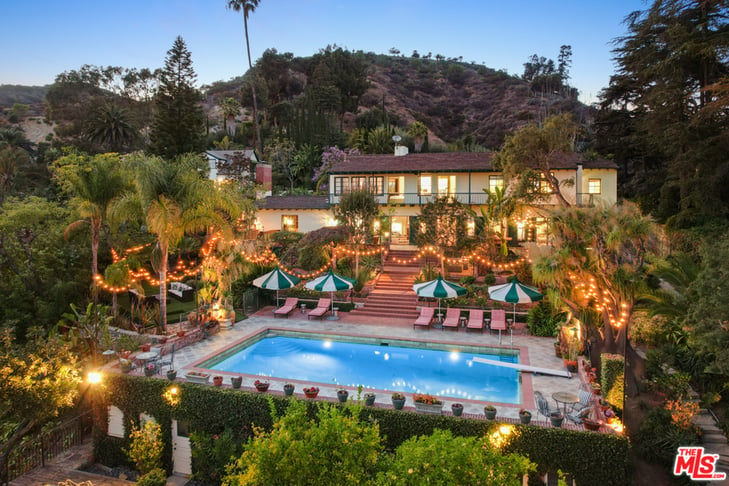 Image courtesy of Coldwell Banker/The MLS
The home itself is pretty impressive too. The authentic Old Hollywood home is described as follows in its official listing:
"This extraordinary property, a home of outstanding beauty and exceptional privacy, is situated on approximately 6.5 acres of gorgeous landscaping, mature trees, and Hollywood refinement. A gated enclave is a prestigious location for opulent events as well as a secluded haven. Stunning home offers peace, privacy, and convenience. Large, stylish main house with a swimming pool and a spacious terrace for relaxing, dining, and entertaining. separate 3-bedroom guest home in addition to a 5-car garage with an apartment and office above. Elegant and welcoming, with stunning views of the city lights, well-kept grounds, and exquisitely crafted furnishings."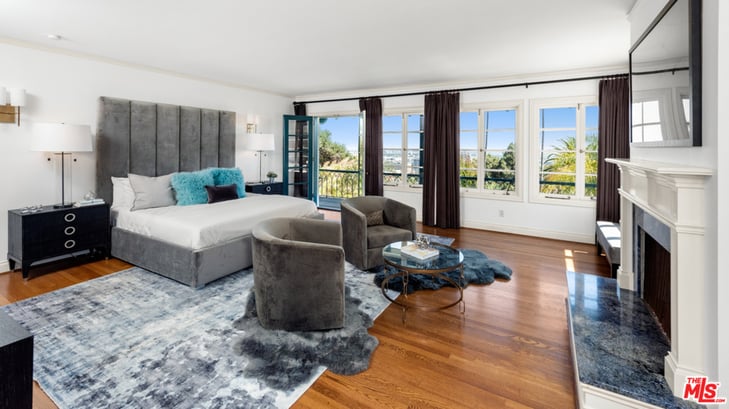 Image courtesy of Coldwell Banker/The MLS
If the mansion's $18.5 asking price is beyond of your price range, keep in mind that you may live there for only $45,000 each month.