Guy Fieri Helps Raise $25 Million For The Restaurant Employee Relief Fund
Fieri teamed up with the RERF and more than 50 different businesses to help raise close to $25 million in donations by securing pledges from more than 15,000 people.
After more than 12 months of economic turmoil, it's hard to believe that the worst part of the COVID-19 pandemic may actually be over. Unfortunately, the restaurant business may face further difficult times in the months to come. That Guy Fieri and the Restaurant Employee Relief Fund are still awarding awards is therefore encouraging. Recently, Fieri assisted in raising $25 million for!
You might remember that last May, Fieri helped raise $21 million for the fund, which pays out $500 grants to restaurant workers. Approximately 43,000 workers have already benefitted from grants.
"For Christmas, my parents and I were apart. During this, some truly excellent friends were lost. So, enough has happened to really upset me, upset us, and bring us all down. On the other hand, there are a lot of folks who have it considerably worse. You know, so many people work in the restaurant industry in multiple jobs, second jobs, single moms, single parents, students, retirees. Additionally, the restaurant sector is quite significant to our communities. I therefore stated, "We have to do something to get some money to these people," when I foresaw this."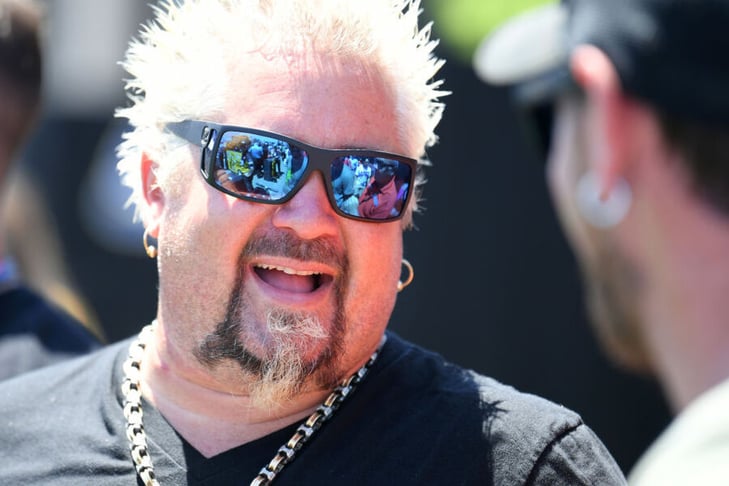 Getty Images/Robert Reiners
During this pandemic, Fieri found himself in an unusual situation because both of his big industries—television and restaurants—were all but shut down. However, he claims that in both industries, things are now beginning to perk up. He is meeting the employees who got funds from the Restaurant Employee Relief Fund while filming episodes of his Food Network series "Diners, Drive-Ins and Dives":