Go Down With Titanic Or Sneak Onto A Lifeboat? Multi-Millionaire Ben Guggenheim Chose….
If you were an extremely wealthy male passenger on Titanic, would you take a spot in a lifeboat or go down with the ship? Ben Guggenheim selected…
Numerous millionaires and their families traveled on the Titanic. For example, the richest person on the planet at the time, John Jacob Astor IV was a passenger. His wife last saw him smoking a cigarette while standing on the Starboard bridge wing. The titanic vanished beneath the ocean's surface in less than 30 minutes. Jack Astor and his valet Victor Robbins were never seen again.
Benjamin Guggenheim was a multi-millionaire traveler as well. More than 100 years later, the story of how Guggenheim went down with the Titanic continues to fascinate.
If you were a male passenger on the Titanic who was incredibly wealthy, what would you have done? What would you have done if you were offered a space on a lifeboat knowing that it would likely mean a child or female passenger would die in your place?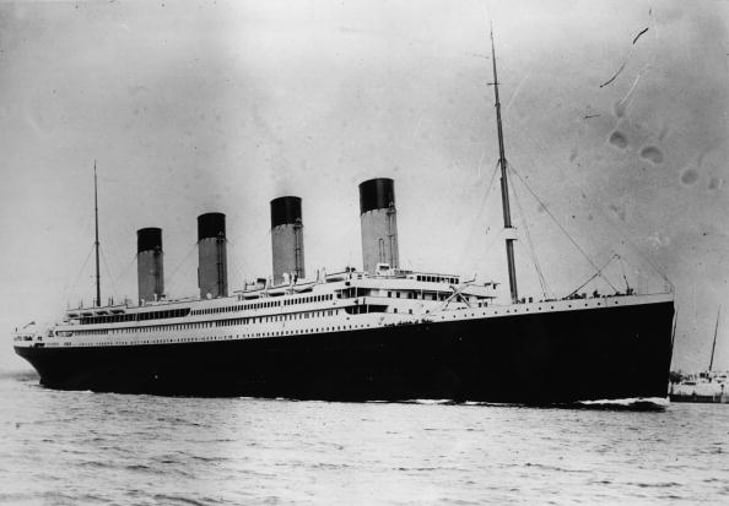 Early Life
On October 26, 1865, Benjamin Guggenheim was born in Philadelphia, Pennsylvania. He was the fifth of Meyer Guggenheim's seven sons, a wealthy mining mogul of Swiss descent and his wife Barbara. Ben spent much of his adult life working in the family mining business, earning the nickname the "Silver Prince." Guggenheim relocated to Leadville, Colorado when he was 20 years old to manage the mines owned by his relatives. While there he launched a smelting operation in Pueblo that became yet another lucrative business for the Guggenheims.
In 1894, Ben married Florette Seligman. Three girls were born to the couple. When his father died in 1905, Guggenheim inherited a fortune.
Accidental Titanic Passenger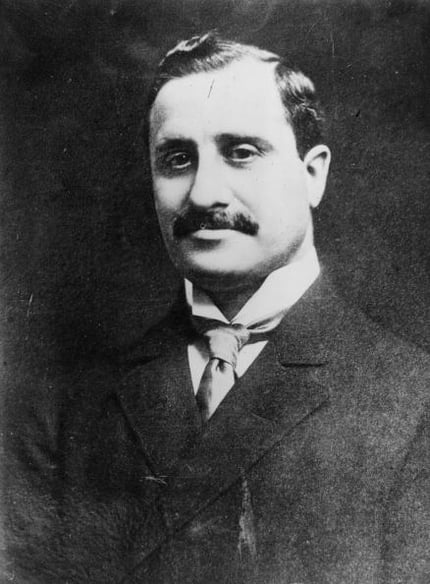 Current Press Service/Getty Images
Guggenheim boarded the ship with his French mistress, singer Leontine Aubert, who was 25 years old. The pair was accompanied by Guggenheim's valet, Victor Guglio, and chauffeur Rene Pernot, as well as Aubert's maid Emma Sagesser.
Iceberg Collision
On the night of April 15, 1912, Guggenheim and Guglio were asleep throughout the Titanic's tragic crash with the iceberg. Just after midnight, 20 minutes later, Aubert and Sagesser, who had felt the impact, woke them up. To evacuate, the gang moved to the boat deck.
"Soon, we'll cross paths once more! It's only a fix. The Titanic will set sail once more tomorrow."
Despite making this claim, Guggenheim was fully aware of how serious the ship's position was. Once his mistress and the maid were safe, he then set out to help as many women and children into lifeboats as they could handle.
Considering his wealth and importance, it's almost certain that Guggenheim would have been offered a spot on a lifeboat ahead of some people from steerage or random other general passengers. He obviously declined this offer.
Ben Guggenheim was heard saying while this terrible situation took place:
"We've dressed to impress and are ready to depart in gentlemanly fashion. In the unlikely event that my secretary and I both perish, please inform my wife and let her know that I finished the game. Because Ben Guggenheim was a coward, no woman shall be left on board this ship."
Leontine Aubert, Benjamin's mistress, lived. She lived to be 77-years-old, dying in 1964.
Why Didn't He Escape?
Historians have battled for more than a century to comprehend Guggenheim's inability to flee. Since most wealthy passengers were offered spots on lifeboats, historians don't know why the millionaire businessman and his valet chose to stay on board.
It is now believed that Benjamin Guggenheim preferred to pass away alongside his dear buddy who was of mixed race than to leave him behind to pass away alone.
What Would You Have Done?
Imagine that you are Ben Guggenheim. What would you have done if you had been on a ship that was actually sinking and known that your $100 million fortune could secure a place in a lifeboat? Would you cross the border to escape in a "cowardly" manner? Or would you go down with the ship to save someone else's life?