Giannis Antetokounmpo Is Now A Part Owner Of The Milwaukee Brewers
Giannis Antetokounmpo is the most recent athlete to support a professional team from a different sport, and he is doing so locally.
Giannis Antetokounmpo is investing in the Milwaukee Brewers less than a month after helping the Milwaukee Bucks win their first championship in 50 years.
Jeff Passan of ESPN has confirmed that Antetokounmpo has invested in the Brewers. The Brewers are estimated to be worth $1.22 billion, but it is unknown how much the Finals MVP paid for his investment or how much of the franchise he actually owns. The cost of even a 1% ownership position in the team is roughly $12.2 million.
Of course, the investment is not modest. However, Antetokounmpo did sign a five-year, $228 million extension with the Bucks last year, which certainly helps.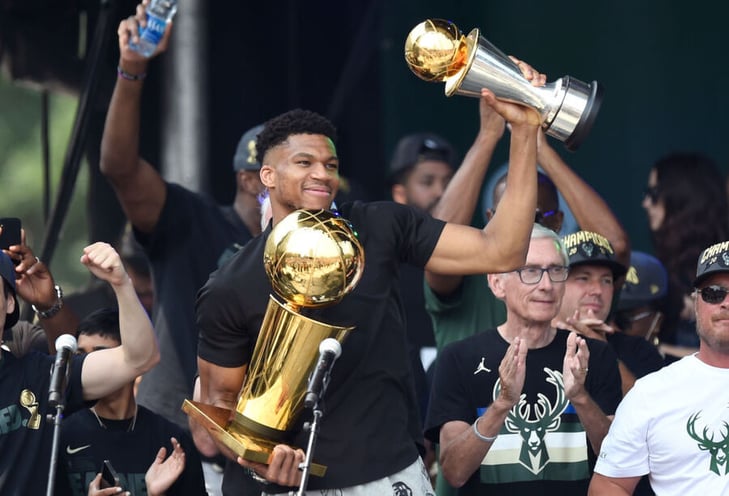 The team's first individual investor since 2005, Antetokounmpo, took part in a press conference to discuss the information. He said that although the agreement had been reached in May, neither the player nor the franchise wanted to draw attention away from the Bucks' postseason run. Additionally, he praised Milwaukee and said it had "made him a better guy."
During the presser, he stated, "I want to be as involved in the community as possible. "I know Milwaukee invested a lot in me, and I want to invest a lot of me back into the city of Milwaukee."
Athletes from Wisconsin with ownership interests in professional sports organizations include Antetokounmpo and Green Bay Packers quarterback Aaron Rodgers. The Bucks are partially owned by Rodgers. Patrick Mahomes, the Kansas City Chiefs quarterback, also bought Kansas City Royals stock last year.